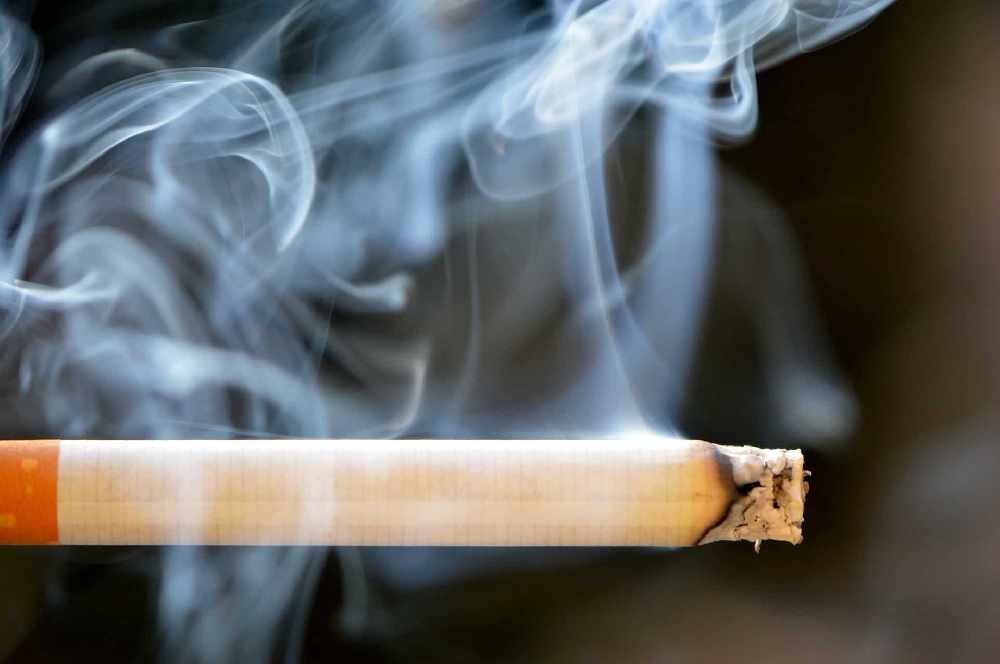 CEO Sosai Renewable Energies Company, Habiba Al, was guest on Nigeria Info's Power Solutions. She explains the search for agricultural solutions using renewable energy.
Do you know that you can as well inhale an equivalent of two packs of cigarettes without actually smoking? Managing Director and CEO of Sosai Renewable Energies Company, Habiba Ali, made this revelation on Nigeria Info programme, Power Solutions
Speaking to Collins Teke and Dr. Weibe Boer on the issue of Energy, Women and Agriculture, Ali noted that "if a person stays by an open fire or by a kerosene lantern and there is this an indoor pollution, for every hour the person stays there, the person has smoked an equivalent of two packs of cigarettes."
Ali, born and brought up in Kaduna also narrated how her mum used to have a road side food store, where they cooked food on an open fire using the light of a kerosene lantern for years.
"I mean that is how I was sent to the university," Ali noted.
Knowing how unhealthy and poisonous it was to inhale carbon and how it relates to health issues like poor sight and bronchial, she said "that scared me and all I could think about was this is what I lived my life with.
"So, does that mean we have been smoking cigarettes all our lives? My sister died of something that was also bronchitis related.
"Growing up I got to find out about renewable energy somehow and we founded an NGO in Renewable Energies and we did the first improved cook stove Community Development Mechanism (CDM) project and that is how my interest in renewable energy started. This project allowed us to go into communities and rural areas.
"As soon as I was able to get solar lanterns, I gave them time to use monthly. The more we went into the community running our projects, the more the needs changed. So, we worked from the needs point," she said.
"The creator is supposed to believe in his creation, not the other way round" - Ronald tell @CollinsTeke why he doesn't believe in God.

"Asking me to believe in God is like asking Microsoft to believe in Bill Gates" - he continues.

Listen to the full conversation.#LetsTalk pic.twitter.com/Z3Ns3wDLjD

— Nigeria Info FM 99.3 (@NigeriainfoFM) July 7, 2020
Acknowledging the huge need for people to know that there were better options available and avoid falling sick or suffer, Ali said: "I remember most of the agricultural produce was gotten from the north; maize, rice, millet, tomatoes. The women are mostly the ones responsible with food processing and selling. The men farm, harvest and bring it home but when it comes to processing the food to the point where it can be sold in the market, the women actually takes full responsibility.
"The processing is where energy is needed for farm produce to be transformed from point A-Z. What we had in the past were women pounding millet or grinding with stone into flour and there was a lot of manual labor that women had to put in. So, there is no way agriculture can be divorced from energy.
"This takes away manual labor and encourages women to be entrepreneurs themselves and ensuring their community flourishes in health and education. We are not just an NGO but a social enterprise that does good for the society at an affordable price," she added.
Speaking further, the Ali noted that some women in the north don't do irrigation because they cannot afford to buy the irrigation tool, generator and fuel which costs a whole lot but the solar irrigation kit makes irrigation easier, faster and less polluting. That they can actually acquire and pay for over a period of time.
She revealed that machines that use diesel and petrol emits at least 2.4 tons of CO2 (carbon dioxide) per gallon. She insists that replacing the machine with a solar powered one eliminates all of that carbon that goes into the atmosphere.