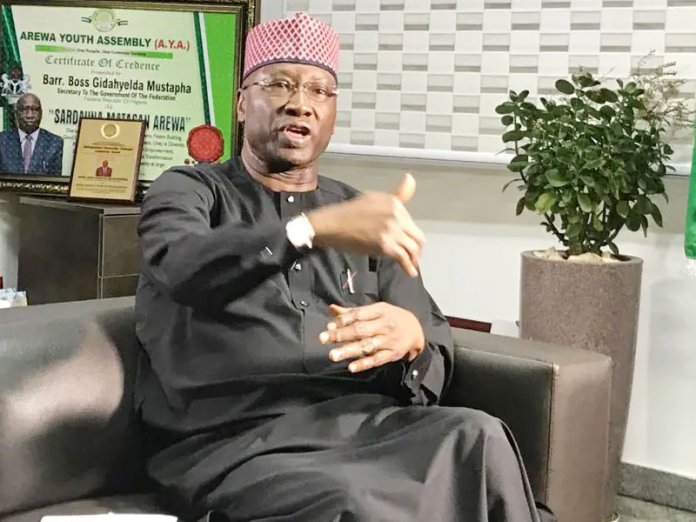 He emphasised the need for governors to "provide personal and strong leadership
Hillary Nnoruka

The decision by state governors to allow mass gatherings is not going down well with the Presidential Task Force on COVID-19.
The chairman of the PTF, Boss Mustapha says the governors have been advised to reconsider their decisions.
The warning was given during a virtual meeting of the National Economic Council with Vice President Yemi Osinbajo.
Mustapha says permission of large gatherings could inadvertently endanger the elderly, the sick and those with underlying factors.
According to the PTF Chairman, large gatherings with more than 20 persons in attendance are prohibited.
He has also emphasised the need for governors to "provide personal and strong leadership, carry the policy of community ownership to the grass roots and create deeper awareness."
Mustapha was speaking at the daily briefing of the PTF on Thursday.
Some states, including Bauchi and Cross River, have sent out notices allowing worship centres to reopen and public gatherings to take place.