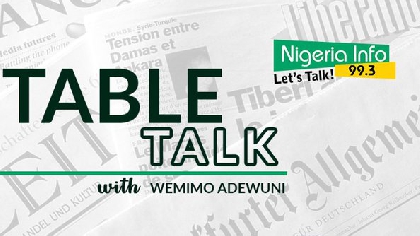 "A is for God, B is for me, the rest is..."
Wemimo Adewuni on Table Talk examined a crucial topic regarding the reasons why some lecturers bask in the act of failing their students.
Quite a number of callers shared their experience and gave different reasons why this still happens at the universities in Nigeria.
Below are few thoughts. Don't fail to add yours in the comment section.
Caller: Lecturers deliberately fail students, some lecturers did it to collect bribes from students, some did to sleep with the ladies, and some are just naturally sadist, they enjoy it when people fail, it was rampant in Social Sciences.
Caller: I had an experience where I wrote a test with my own explanation on how I understand a question but the course lecturer failed me because I didn't write verbatim of what he taught. But my mate who cheated & copied his hand-out got 29/30.
Caller: I think some of them do so intentionally. I once wrote a course where the lecturer in charge repeated last year's question word for word yet the best we had was a C ( we all could give the answers if woken up from sleep).
What are your thoughts on this issue?