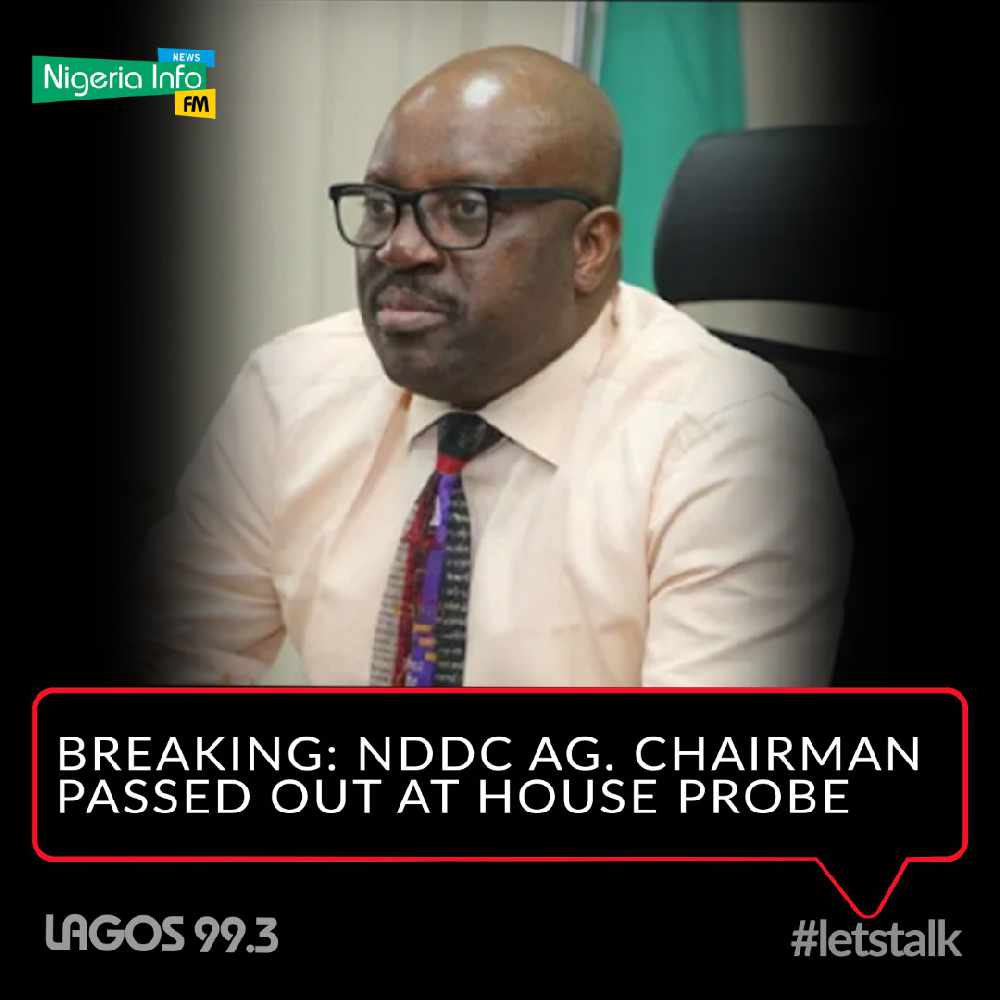 There was drama at the House of Reps Committee sitting which is probing alleged corruption in the Niger Delta Development Commission. Acting Chairman, Prof. Pondei passed out during questioning.
Acting Managing Director of the Niger Delta Development Commission (NDDC) Kemerbrandikumo Pondei, on Monday slumped at the resumed hearing of the House of Representatives Committee investigating allegations of financial misconduct at the commission.
Pondei slumped while he was fielding questions from members of the committee on monies spent since he took over.
The hearing was suspended for 30 minutes.
Before the slump, Pondei confirmed the NDDC actually spent #1.32 billion as Covid-19 palliatives. He also confirmed that the NDDC spent #651 million as payment to a company, Clear Point Communication.
Acting Chairman of #NDDC, Prof Pondei Kemebradikumo passes out and is rushed out for treatment as House Committee on #NDDC continue probe of agency.

Prof Kemebradikumo was answering questions from the House Committee before the incident occurred. #LetsTalk #NDDCProbe pic.twitter.com/HuCQOwCYJm

— Nigeria Info FM 99.3 (@NigeriainfoFM) July 20, 2020
Meanwhile, Chairman of the House Committee investigating the allegations of financial misconduct in the Niger Delta Development Commission Olubunmi Tunji-Ojo, has stepped down.
Honourable Tunji-Ojo announced his decision on Monday at the resumed hearing of the investigation having been accused of involvement in the allegations.
Still on the probe, two different groups on Monday stormed the National Assembly to stage protests for and against the hearing investigating allegations of misconduct at the NDDC.
While one group was in support of the Minister of Niger Delta Affair, Godswill Akpabio, and the Interim Management Committee of the NDDC, the other group called for the sack of the Minister and the IMC over allegations of financial appropriation.