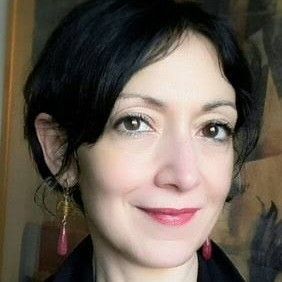 I see anxiety, worry, hope and even subtle rage amongst the people - Parisi
Georges Mcnobleson Idowu
Despite the easing of Italy's strict covid-19 lockdown on May 4, "sales and commercial activities are still running at less than a quarter of the normal level," Nigeria Info can authoritatively reveal.
Dr. Maria Grazia Parisi is a medical doctor, in Milan. She specializes in psychotherapy and healing based on fast-rest technique and physiological principal. She spoke with Nigeria Info following the easing of the covid-19 lockdown.
According to Dr Parisi, although emergencies are over, things are still moving a bit slower than usual, due to the conscious management of the pandemic. She says all bars, restaurants and all sports activities are still under lockdown, as normal activities are still slow.
"We can now go out to work, and visit our relatives, but cannot go to Church. We now have a little relief," she says.
"We are looking at a little light in the dark. But I see anxiety, worry, hope and even subtle rage amongst the people."
Maria explains that there's an ongoing large debate, amongst scientists, politicians and the common people, on when and whether schools should be reopened now.
"We are in a phase of waiting, as normal activities are static, and most people still engage in smart-working from home.
"It's impossible to tell exactly how this experience will impact on our lives, change our views, our habits and prospective, but we are anxiously waiting and hoping to retrieve our lives, as soon as possible."
She expressed hope that Italians and residents in the country, known to be tough, reactive, hard-worker and full of events, can relive and restart again, and even better than before.
As at May 11th, Italy has the highest death toll in Europe with over 30,000 cases. There are just over 219,000 confirmed cases, while over 100,000 persons have recovered.