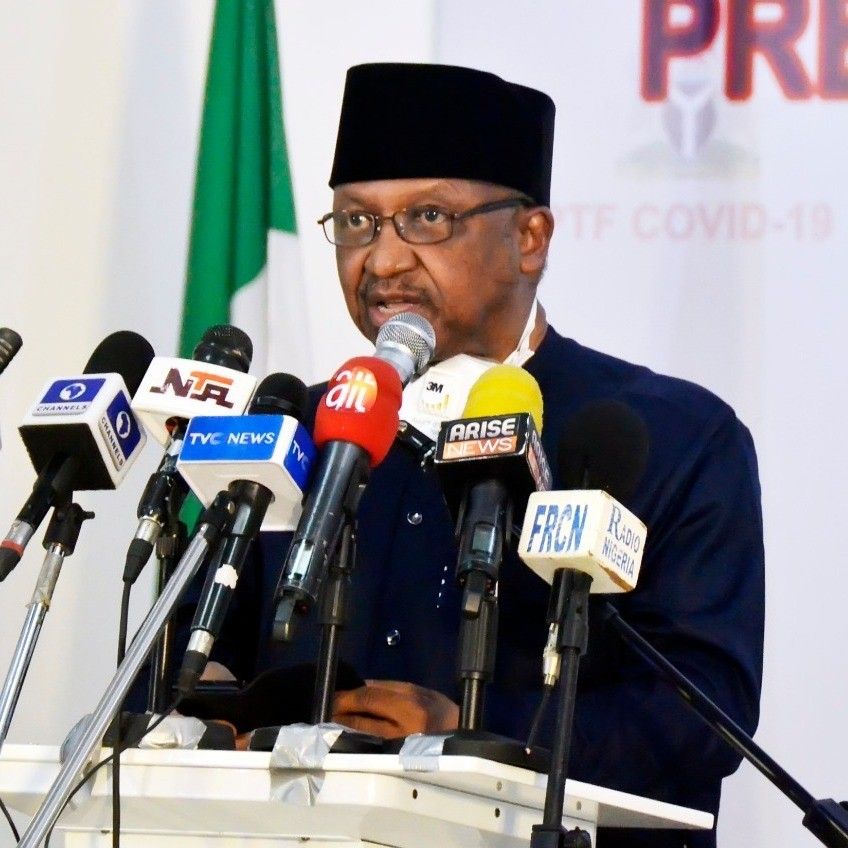 This is the time that all hands need to be on deck - Minister
Ufuoma Egbamuno
Nigeria's Health Minister, Ehanire Osagie, is pleading with health workers not to go on strike as "this is not the time to go on strike."
Health workers in the Federal Capital Territory, Abuja, have threatened to down tools as a result of the unavailability of PPEs and the hazardous conditions of work in the fight against coronavirus.
But, speaking at Monday's Presidential Task Force on COVID-19 briefing, the minister insisted that health workers "should always give us notice."
Hear him: "they must always give government a chance to look into whatever grievances they have so that the grievances can be addressed.
"Some of the grievances are very simple to address, so if you give us notice or write to us, those can be attended to," Osagie said.
"We expect that the health workers will also allow sufficient time for resolution for whatever grievances they have.
"This is not the time to go on strike because this is the time that all hands need to be on deck," the minister reiterated.
Nigeria has well over 4000 cases of coronavirus. 143 persons have died from the virus, while 778 persons have been successfully treated and discharged.