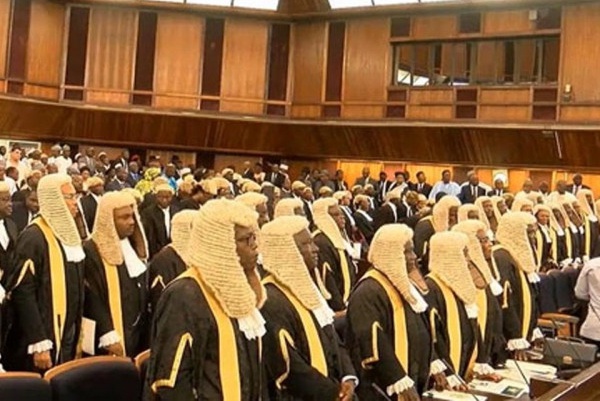 "Now they have to answer to an extra case that is frivolous," Illemona
Anjola Abiosun
The 2012 Lagos State committee to review the Civil Procedure Rules says that the average judge has 20 cases on her docket a day.
While speaking on hard facts with Sandra Ezekwesili on 99.3 Nigeria Info, Lagos, Legal practitioner, and politician, Illemona Onoja says this is a result of forum shopping.
According to Illemona, forum shopping is basically "going before judges of the same level to look for a judge that would give you a favorable order or a favorable set of conditions that favors your side of the matter."
He disclosed that although there are laws that define the jurisdiction of the court, the main issue comes with the interpretation of what the different lawyers give to it.
Illemona added that it also increases the judge's workload, "now they have to answer to an extra case that is frivolous."
On her part, legal practitioner, Nike Arogbonlo cited an example of cases where issues happen in "Port Harcourt and they go to Lagos or Edo state and bring that action before the court in Edo state, this also a type of forum shopping."