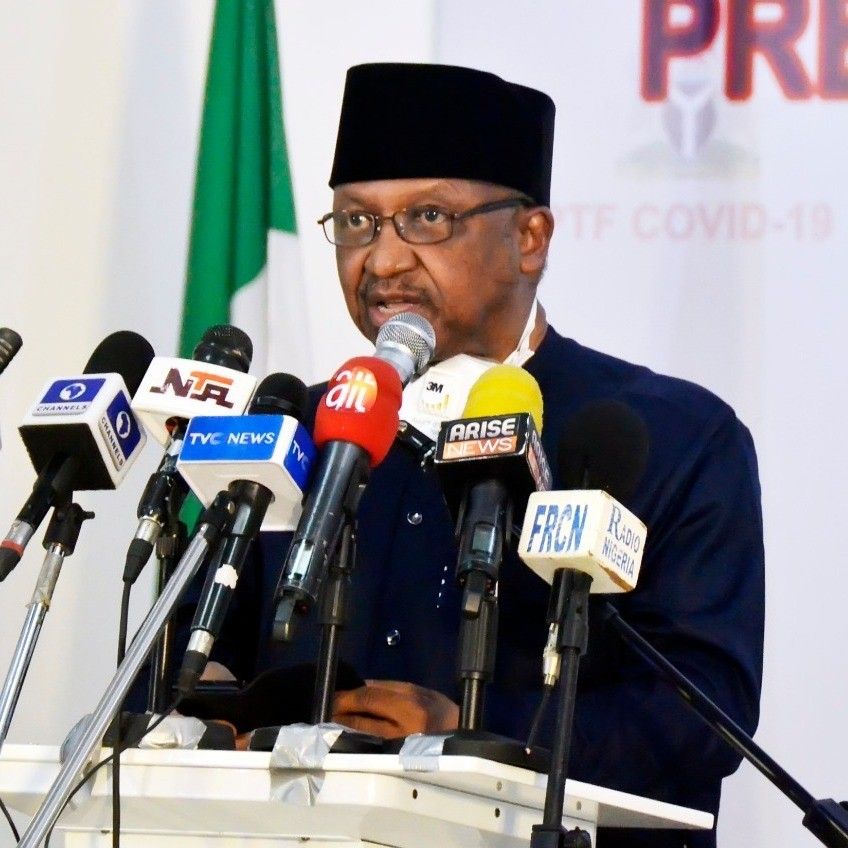 Health Minister, Osagie Ehanire cautions on use of substandard hand sanitizers.
Anjolaoluwa Abiosun
Health Minister, Osagie Ehanire says hand sanitizers with alcohol quantity less than 60% are not to be used for Covid-19 purposes.
Speaking at the Presidential Task Force on Covid-19 briefing on Tuesday, he says "a study carried out by the Ministry of Health, shows that not all hand sanitizers are up to standard."
He added that for sanitizers to be up to standard, they must contain at least "60% alcohol."
Hand sanitizers must first of all have a NAFDAC number," the Health Minister reiterated.
"Secondly, it should have a place where the ingredients are displayed and among these ingredients you must see that it contains minimum of 60% alcohol."
On the use of Hydroxychloroquine, Ehanire adviced people against self-medication stating that some drugs can only be used with prescriptions from doctors.
On Monday, US President, Donald Trump, revealed that he had started taking the drug to help prevent Covid-19. But, Nigeria's Health Minister insists, that adhering to the prescription of a doctor is the best option.
"There are medicines that normally should not be in your hands unless it was prescribed by a doctor. There are medicines called OTC - Over The Counter - you can buy them; it can be Panadol, Aspirin, so and so forth."
According to Ehanire, a study is been done on the "efficacy of some drugs by about 5 centres in Nigeria," and "hydroxychloroquine is one of them."