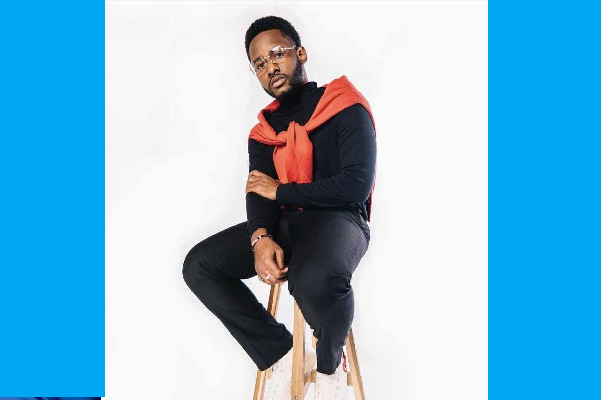 Didunoluwa apologizes to Justin Ug months after falsely accusing him
In December 2020, Justin Ug was accused of rape, the incident was said to have taken place in 2016. Didunoluwa Johnson took to her twitter to accuse the actor and comedian of sexually assaulting a young girl.
Didunoluwa was contacted by Justin Ug and his team who denied the allegations and provided his travel itinerary to show that he was not in the country when the rape purportedly took place.
Didunoluwa has once again publicly apologized to Justin Ug for falsely accusing him.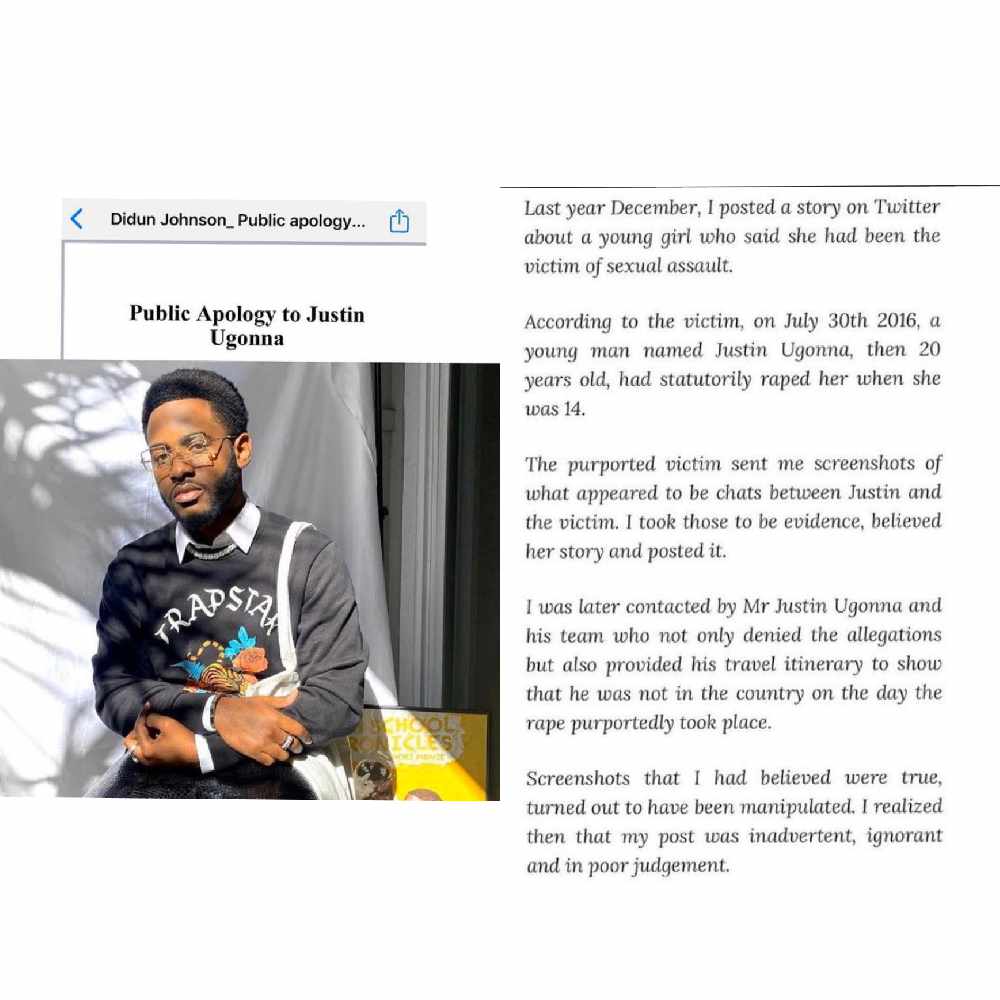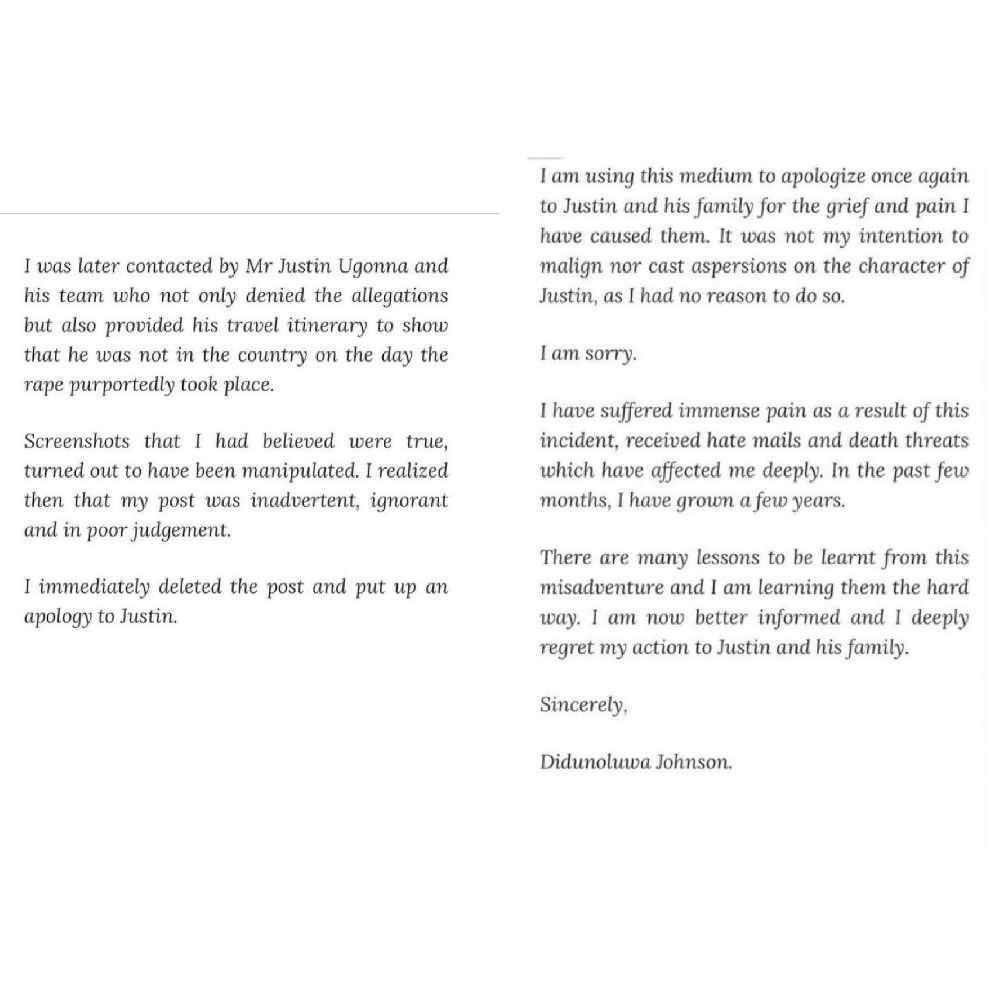 Justin Ug has however not responded to this. The actor has been MIA since he was accused of rape. Twitter community have expressed worry and hope he's okay.