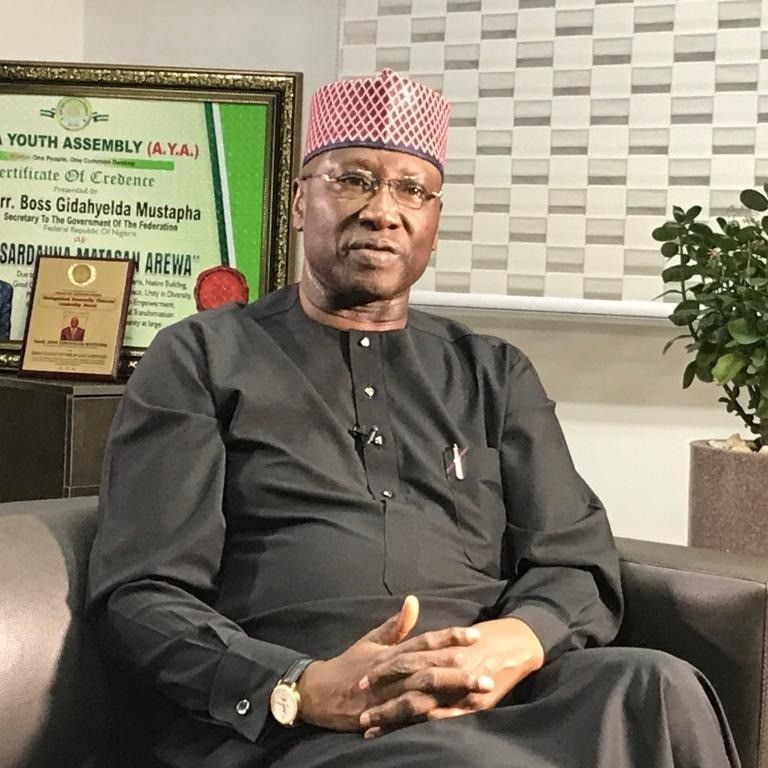 Mustapha said Nigerians were still buying the drug

The chairman of the Presidential Task Force on COVID-19, Boss Mustapha is worried over Nigerians' use of chloroquine as a preventive drug for coronavirus. At the briefing of the PTF on Thursday, Mustapha said Nigerians were still buying the drug.
"Through the surveillance system set up by the PTF, we have received reports that Nigerians have been purchasing Hydrxoychloroquine in large quantities."
The Chairman warned that chloroquine has not been approved by health officials in Nigeria for the treatment of COVID-19.
Mustapha also warned against the danger of self-medication. He said it could lead to avoidable casualties.
"If you are sick, please seek medical advice and if you are confirmed positive, kindly self-isolate in an approved facility," he said.
US president, Donald Trump's recommendation of chloroquine as a treatment for COVID-19 had led to a rush for the drug earlier in the year.
On Monday this week, Trump said he had been taking hydroxychloroquine daily for over a week to prevent infection from the coronavirus.