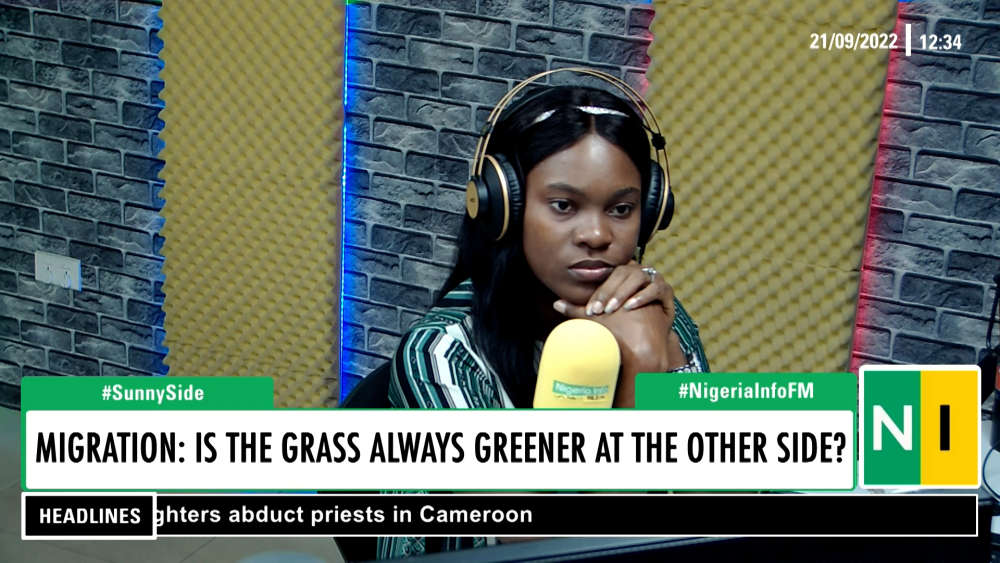 "The grass is not as green on the other side but there is structure." a caller says as he shares a personal experience of his time overseas as a youth. 
According to him, he only returned to Nigeria because he believed in contributing to a better Nigeria.
"To this generation, it's unfair to ask them to stay back," he tells Denise on Nigeria Info's Sunnyside.
"Every strength they'll use to fight have been taken away from them" he added, citing a lack of infrastructure, poor investment in the education sector as well as other bottlenecks that have hindered the social well-being of the younger generation.
Comparing life abroad to living in Nigeria, he said there might be some downside in the way Nigerians are treated, however, the system is structured to aid the prosperity of its youths.
See video: