Organised labour trooped out in their thousands in Kano Tuesday to protest in support of the lingering strike by the Academic Staff of Universities (ASUU).
The coalition was made up of labour unions, civil society organisations (CSOs), non-governmental organisations, and student unions under the aegis of the Nigeria Labour Congress (NLC).
The protest tagged "Get Back Our Children to School" commenced around 9 am at Mundubawa roundabout.
The protesters made their way to the Kano State Government House, forcing motorists to follow a one-lane dual road which caused heavy traffic on Ahmadu Bello Way.
They carried placards with different inscriptions like "Enough Is Enough, Education is a Right Not a Privilege", and "Education is Our Right, Our Children Must go Back to School."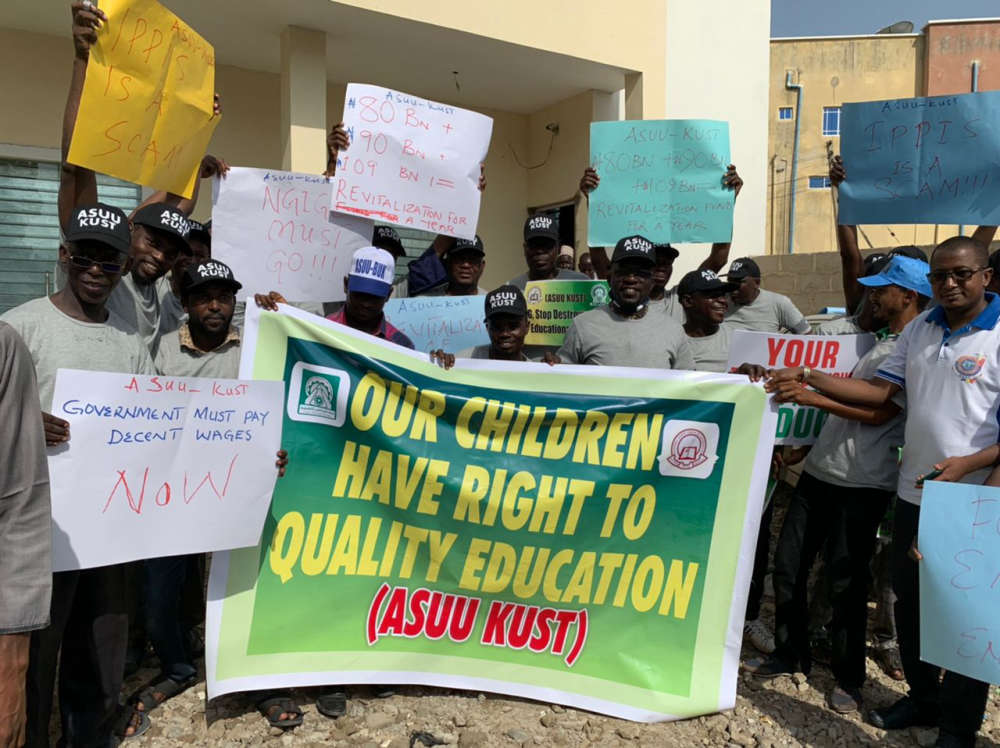 The state chairman of the NLC, Kabiru Ado Minjibir said the protest was in solidarity with the striking lecturers who downed tools on February 14 over the federal government's failure to honour past agreements.
Comrade Minjibir expressed dismay over what he called the nonchalant attitude of the federal government to address the strike, just as he threatened that the NLC will go on a three-day warning strike if the government fails to address ASUU's strike.
He further handed a written plight of the congress to Governor Abdullahi Ganduje, just as he appealed to the governor to do what needed to be done for sound education.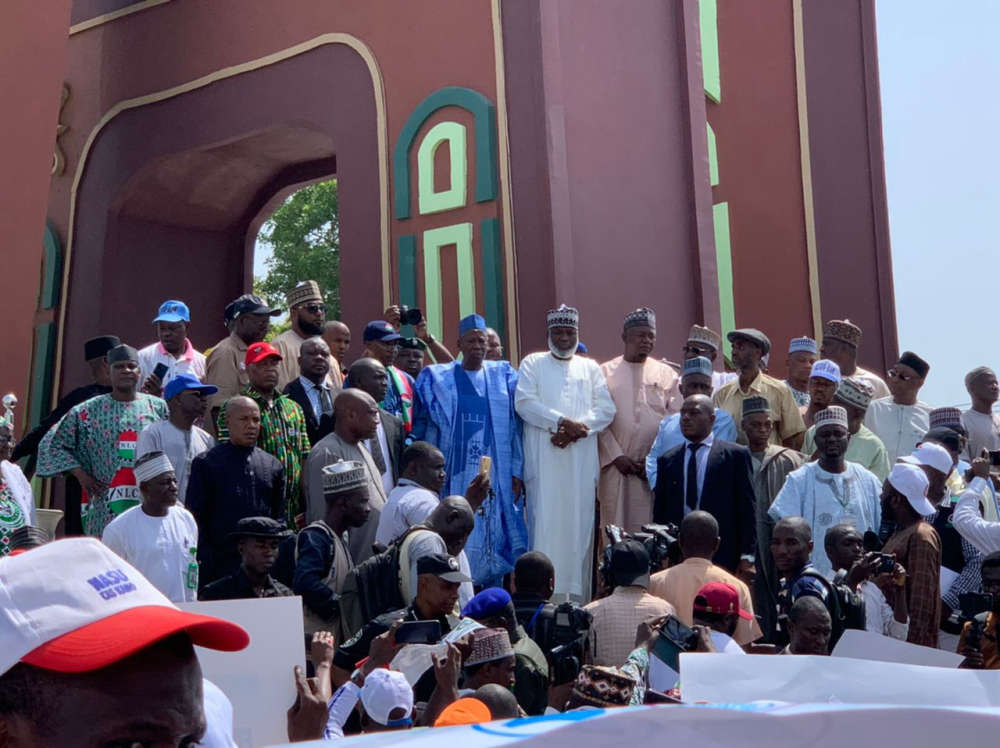 "Our national body has tried to resolve the strike but the federal government is not complying, this is sad.
"Here is our plight, please hand it to the federal government.
"All we want is for them to meet the demand of ASUU. If they fail to do the needful after this protest we will shut down the country for three days," he said.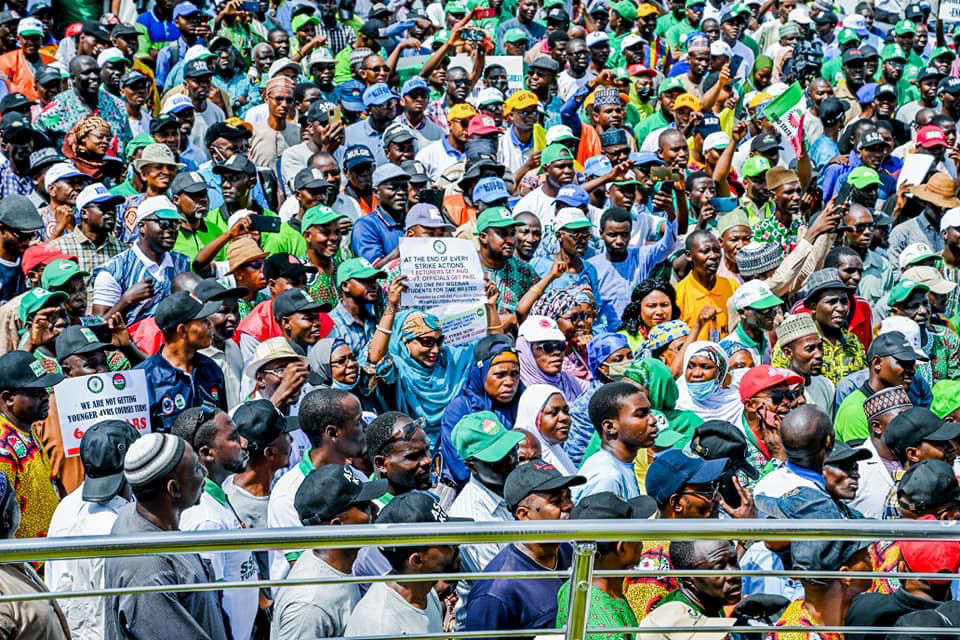 Governor Ganduje affirmed that the lingering strike has led to social vices in the country, just as he assured that he will submit the written plight of the congress to the federal government for prompt action.