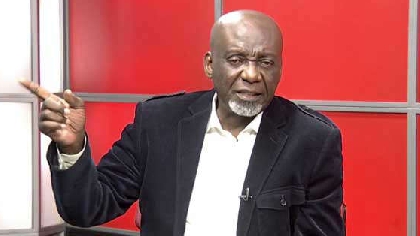 Former Assistant Director of the State Security Service, Dennis Amachree, says that the attack on the Nigerian Defence Academy (NDA) was a failure on the part of the academy. 
While speaking as a guest on Nigeria Info's Hard Facts, he stated that efficient security measures should be taken in the facility to avoid reoccurrence.
The former DSS director further revealed that the activities of those we refer to as bandits indicate that they are actually terrorists.
He insists that the Nigerian Government is no longer dealing with "the original Boko Haram that uses arrows and sticks but now uses sophisticated weapons."
Amachree also says that the NDA "shouldn't be totally vulnerable."
"This is a school. And a school is where they teach potential officers and men. So the NDA itself should have gotten cadets who were there on guard duties and surveillance duties because that is part of the story," the former DSS director noted.
There are more lessons to learn right now because it is not just the NDA that is there. There are other security schools that are in the same Afaka area," he said.
Meanwhile, Security and Climate Journalist, HumAngle, Murtala Abdulahi, who was also a guest on the show, opined that the attack wasn't an upfront but a staged abduction. He believes that it was an attempt to prove a point to the government and government-owned institutions.
Abdulahi also disclosed that the NDA cannot be blamed completely for the attack. He said that it was just an isolated area that was vulnerable and breeched security-wise.
"It was not like it was an upfront attack on the NDA, it was taking gaps within the security architecture to stage an abduction," he said.
According to the journalist, government-owned institutions are targets because of multiple reasons and this is because they are owned by the government.
Abdulahi said: "when you attack such institutions you make a statement even within the groups. I will not blame the NDA alone. The NDA lies on support security infrastructure within the area. So there are civil securities apparatus that should be able to know the movement of these groups and alert the NDA."