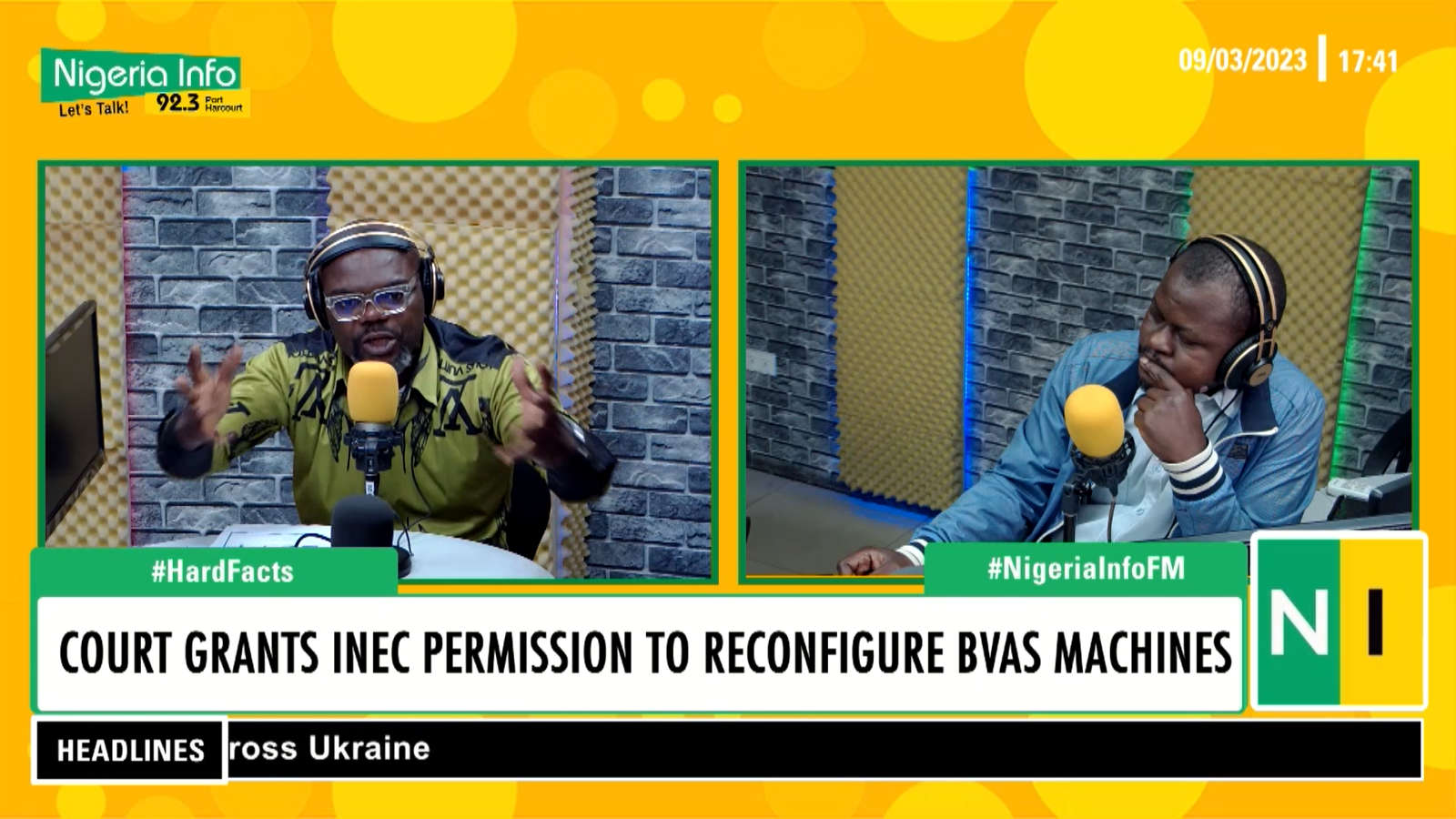 The Senior Special Assistant on Media and Publicity to President Muhammadu Buhari, Garba Shehu, on Tuesday put out a tweet which affirmed that there were "delays and technical faults," in the February 25 presidential election, but believes it was "an improvement on previous polls."
The tweet tagged 'FEBRUARY 25 PRESIDENTIAL ELECTION IS A MARKED IMPROVEMENT ON PAST ELECTIONS, THE WORLD SHOULD NOTE THIS,' was in response to reactions trailing the elections.
To address some of the technical issues ahead of the Governorship and State Assembly elections, the Independent National Electoral Commission, INEC, approached the Court of Appeal in Abuja where it filed an application to be allowed to reconfigure the BVAS used for the February 25 presidential election, which was granted.
This permission to reconfigure BVAS was discussed on Nigeria Info's Hard Facts with Dayo Elusakin. He spoke to an Information Technology consultant, Dowell Mirin, who shared his thoughts extensively.
Mr Mirin believes a reconfiguration is not necessary for the BVAS, citing its design, software, and application.
"It's not supposed to be called BVAS, it's supposed to be called iBVAS, which is integrated Bimodal Voter Accreditation System," he asserted.
Watch the video below to find out the reason for his assertion >>>