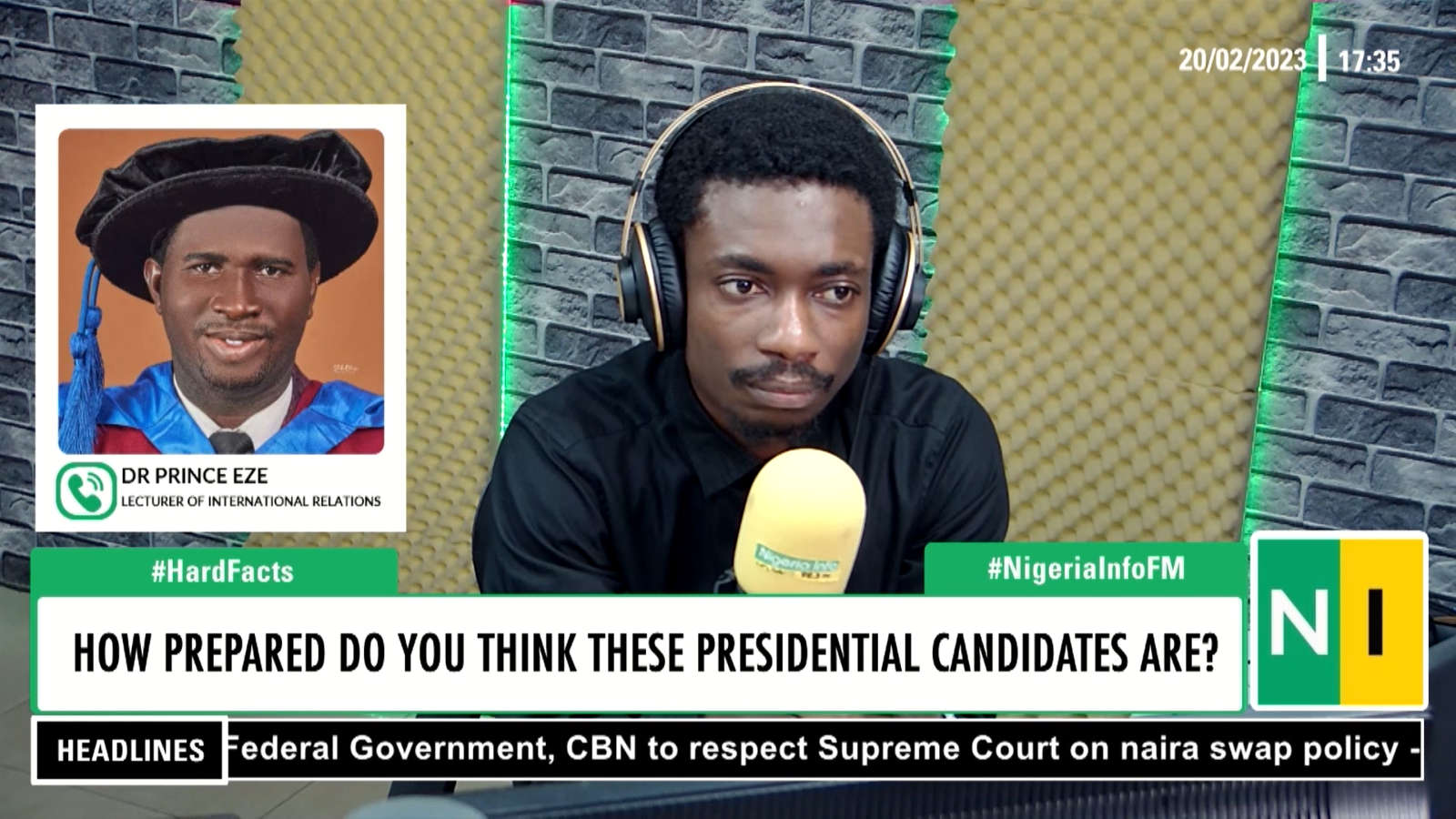 Lecturer and analyst, Dr Prince Eze, has said the 2023 elections would be different from other elections in Nigeria due to the level of political awareness.
Dr Eze who was a guest on Nigeria Info's Hard Facts told Kalada Batubo that "the consciousness is actually high this time around".
He believes people will not vote along party lines in the Presidential, National Assembly, and Governorship elections, stating what may play out.
"You'll see members of parties leaving their political parties to go and vote candidates," he said.
Dr Eze, while speaking on the kind of President Nigeria needs, detailed certain qualities but added that the country needs a person who is not just competent, but someone who can "bridge the gap between theory and practice."
See the video below for more: