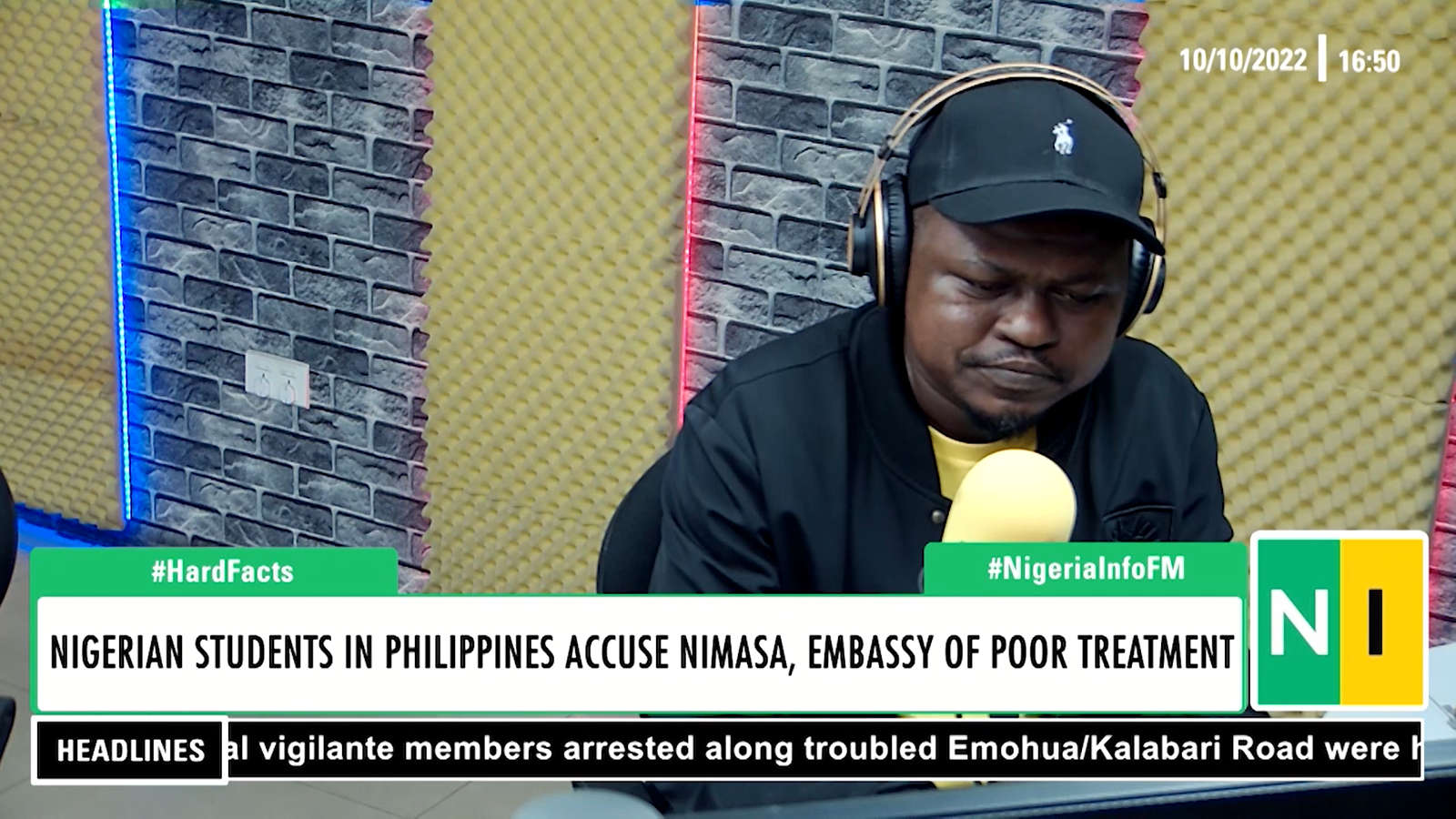 'We were told that all the monies meant for this program have been paid upfront by former President Goodluck Jonathan'.
A caller reacts to an online video in which some students under the Nigerian Seafarers Development Programme, NSDP, called out the Nigerian Maritime Administration and Safety Agency, NIMASA, and the Nigerian embassy in the Philippines for allege neglect and poor treatment.
This caller who claims to be a former beneficiary of the program said he was sent to the Philippines for the same program in 2012.
"Those guys in the Philippines crying now, some were my roommates and juniors," he said, confirming that the allegations made in the video were true.
He also said some cadets from his set, who were to be sent back to the Philippines in three weeks, upon returning to Nigeria in 2016, had protested to NIMASA office after they remained in Nigeria for almost four years.

Several protests to the NIMASA office yielded no result, he revealed.
Meanwhile Nigeria Info's Hard Facts Anchor, Dayo Elusakin could barely get him to have a conversation as he seemed overwhelmed narrating his experience.
See video: