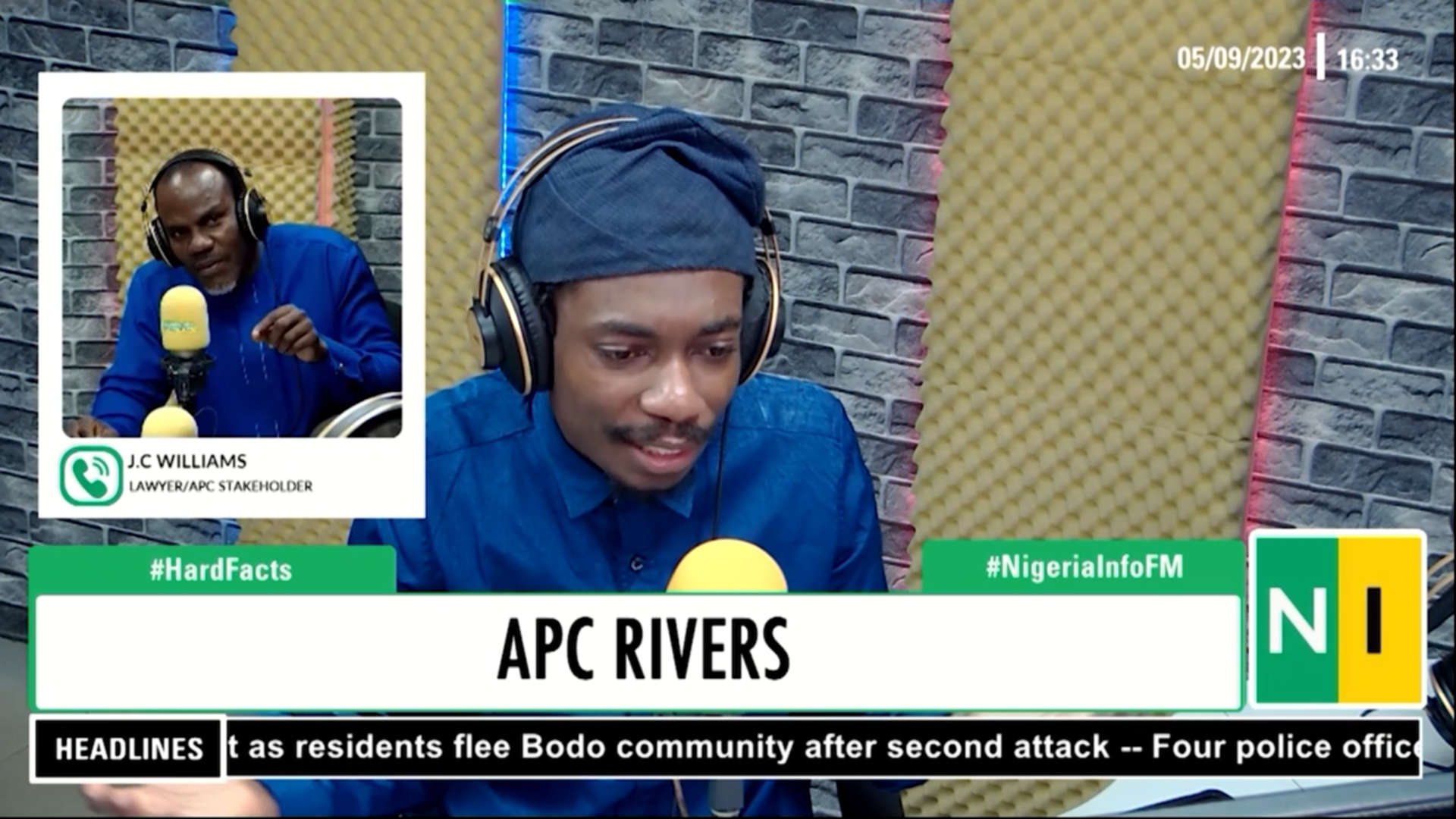 The All Progressives Congress (APC) Presidency and leadership have been accused of playing games and marginalising members of the party in Rivers State.
This comes after some worried APC members in the state staged a protest on Monday, September 4, 2023, to express their grievances.
The protesters, who carried placards with various inscriptions, accused the APC leadership of neglecting its members in the state. They also alleged that the party was favouring persons who were not members of the party.
Speaking about this on Nigeria Info's Hard Facts, J.C Williams, who is an APC stakeholder in the state, told Kalada Batubo that the party's leadership is being "critical and deliberate".
"Both the Presidency and Ganduje…they know the solution. So, what they're doing now is just to play games," he said.
The APC leadership is yet to respond to the allegations.
Watch here: