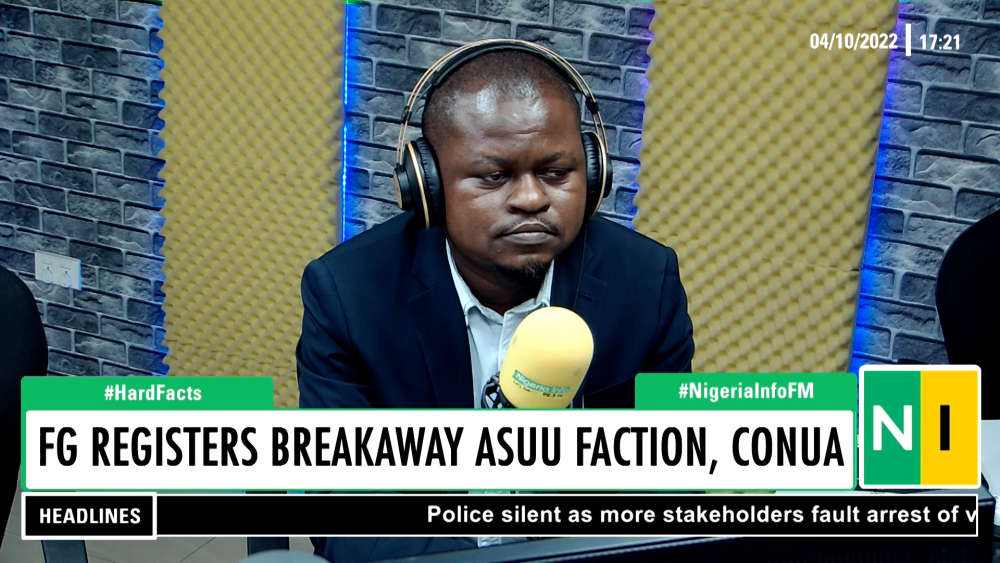 The federal government has approved the registration and certification of two breakaway factions of the Academic Staff Union of Universities, ASUU. 
ASUU and the federal government have been at loggerheads over the welfare of the country's universities, with students bearing the brunt of a prolonged strike spanning into 8months.
In a latest effort to get lecturers to the classroom, the Minister of Labour, Chris Ngige announced the registration of the Congress of Nigeria University Academics, CONUA and Nigeria Association of Medical and Dental Academics, NAMDA.
Will a breakaway universities academics union resolve the problems with university education in Nigeria?
A caller on Nigeria Info's Hard Facts took a shot at finding answers, He tells anchor, Dayo Elusakin that the government's decision to register new academic unions will not solve the problem.
He explained that the issue is not about the monopoly of ASUU as lecturers have the prerogative to decide if they want to be members of ASUU or not.
According to him, the concerns raised by ASUU regarding the state of the nation's universities are not out of place. However, the government's action has only shown its inability to deal with the issues thereby encouraging a multiplicity of academic unions.
"If you cannot deal with one union, how can you deal with three or four," he asked, stressing that other unions in the academic space are also on strike.
See video: