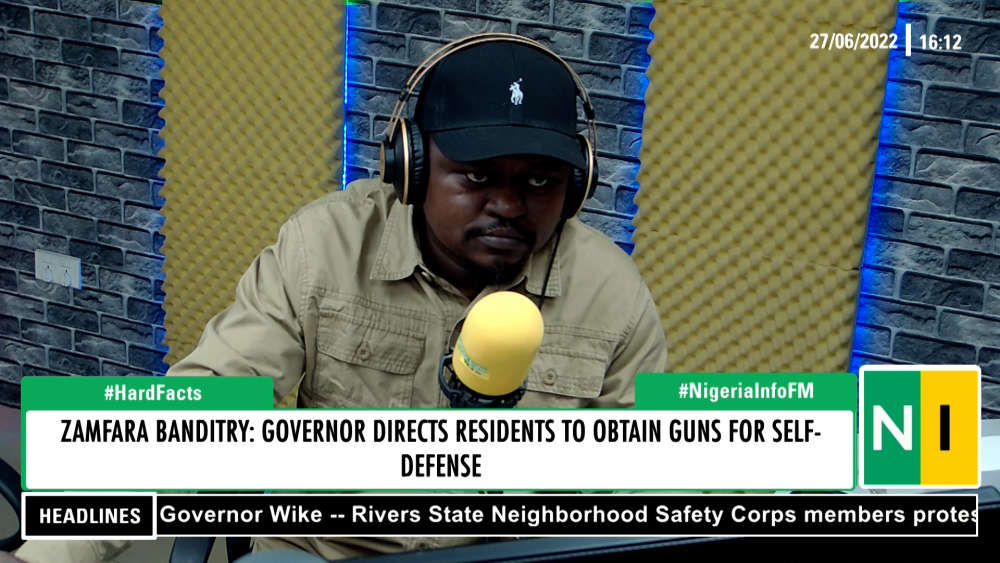 Security Expert, Leslie George says directing citizens to carry guns for self-defense amounts to causing anarchy.
Mr. George was reacting to a directive by Zamfara State Governor, Bello Matawalle instructing the Commissioner of Police in the state to issue licenses to residents in the State who are qualified to use guns for self-defense. This comes as activities of banditry and kidnapping have continued in the State.
Criticizing the Zamfara State Government's approach to combating the deteriorating security situation on Nigeria Info's Hard facts, He noted that most of the targets of banditry attacks in the state are rural people, who neither have the financial capacity to purchase a gun nor have any training on how to use one.
The security expert emphasized that it was the responsibility of the Government both at the Federal and State levels to provide security for its people.
"You do not tell your citizens, people who have voted you in, people whom you are responsible for, to go and arm themselves, it's irresponsible!'' He stressed.
Explaining why citizens' access to firearms will cause anarchy, Mr. George maintained that the Governor's charge will lead to a breakdown of law and order saying that the possibility of controlling what the guns will be used for is unlikely. He however insisted that Governor Matawalle ought to have relayed the current security situation to the Federal Government to weigh in and not ask citizens to bear arms.
See video: