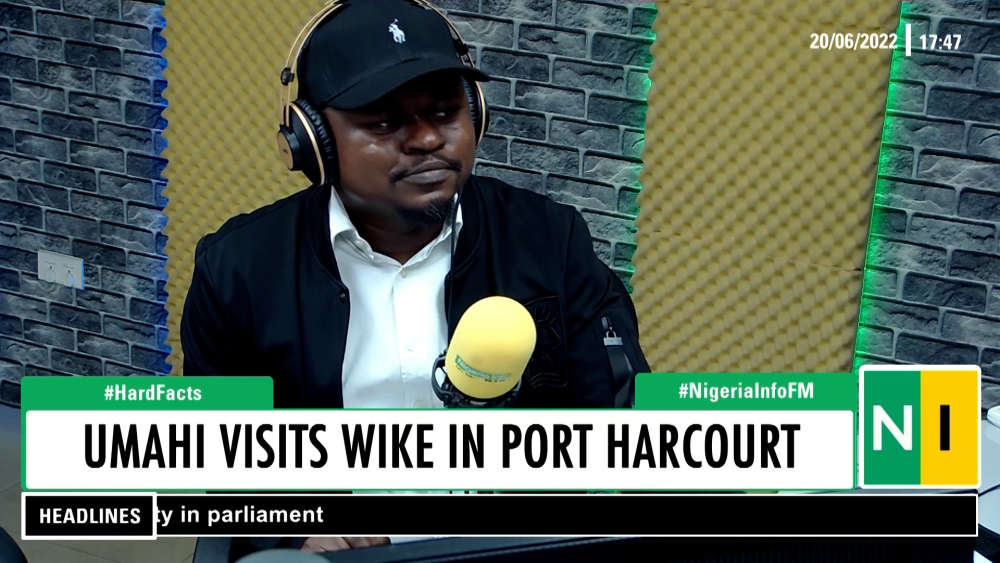 The Ebonyi State Governor, Dave Umahi's visit to Rivers State Governor Nyesom Wike has elicited reactions from many wondering what they could be up to.
Both Governors had a fractious relationship following Governor Umahi's defection from the People's Democratic Party, PDP to the All Progressives Congress, APC.
Predicting possible reasons why the Ebonyi State Governor visited his Rivers State counterpart at his private residence in Port Harcourt on Saturday, this Caller tells Dayo Elusakin on Nigeria Info's Hard Facts that they could be aligning to protect their presidential ambitions since both governors lost at their party's presidential primaries.
He also predicted the visit could be for them to consider who to support, between PDP Presidential candidate, Atiku Abubakar, and APC flag bearer, Bola Tinubu in the 2023 elections.
"PDP is losing strength, under the ticket of Atiku," he said, making reference to the just concluded Ekiti State governorship election where the PDP lost to the APC.
He believes this happened because Governor Wike was not involved as seen in the Edo State governorship election where the PDP emerged the winner, claiming Osun State may suffer the same fate.
Watch video: