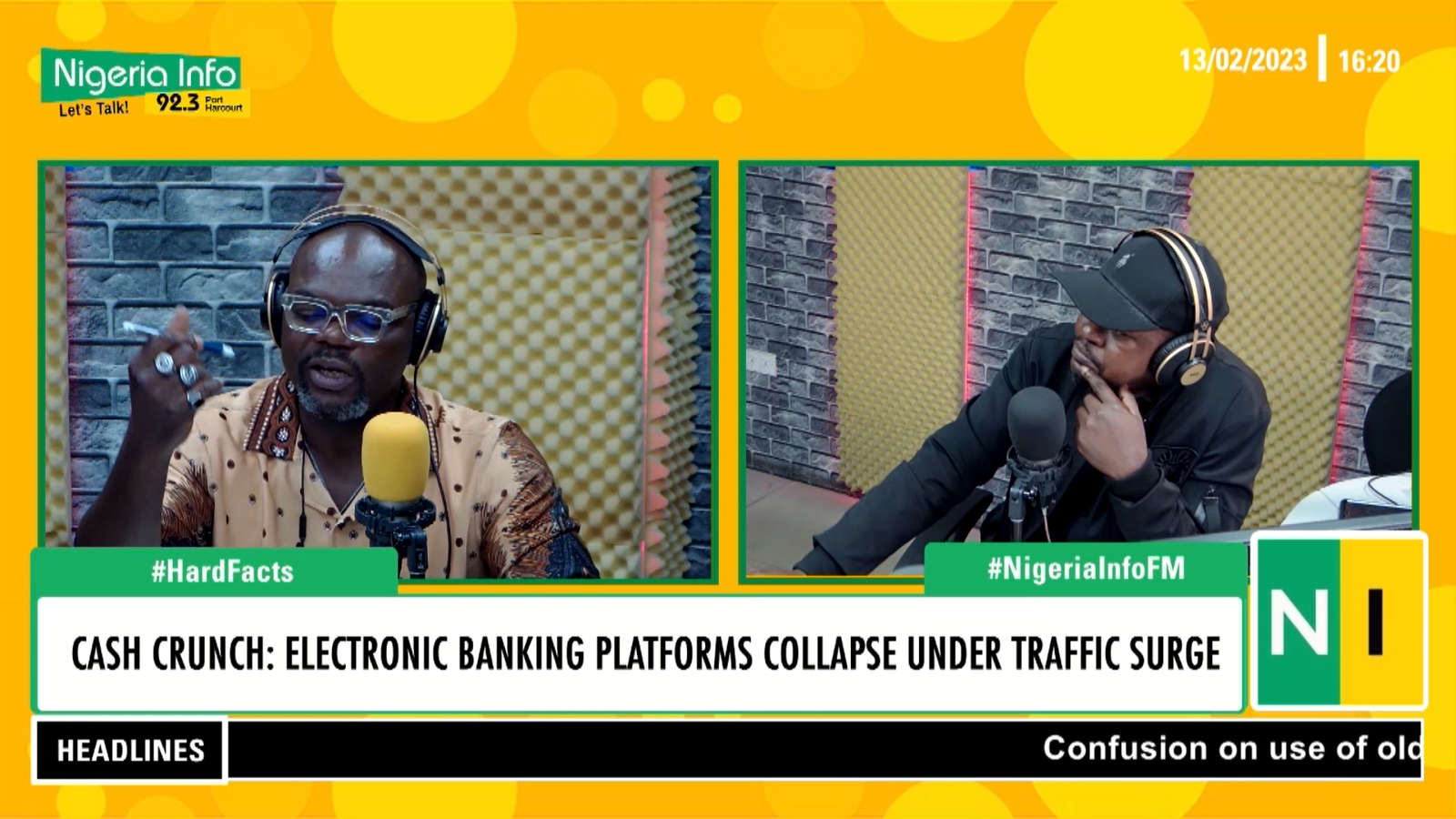 Information Technology consultant, Dowell Mirin, has revealed that Nigeria needs "a massive network infrastructure" to effectively run a cashless policy and eliminate unnecessary network interruptions.
Mr Mirin made this known on Nigeria Info's Hard Facts with Dayo Elusakin. He said "we do not have the technology ecosystem and the framework" for a seamless cashless policy to be possible.
This is as electronic banking platforms in the country collapsed due to traffic surges which the transition to the redesigned 200, 500, and 1000 Naira notes caused.
Mr Mirin, however, revealed that data showing cashless transactions in the country as the Central Bank of Nigeria (CBN) drives its latest policies are "very encouraging".
He added that if properly implemented, the cashless policy can yield a lot of profit for both fintech companies and the CBN.
"Foreign investors are coming to use young Nigerians to invest in that space and they are cashing out," he noted.
See the video below for more: