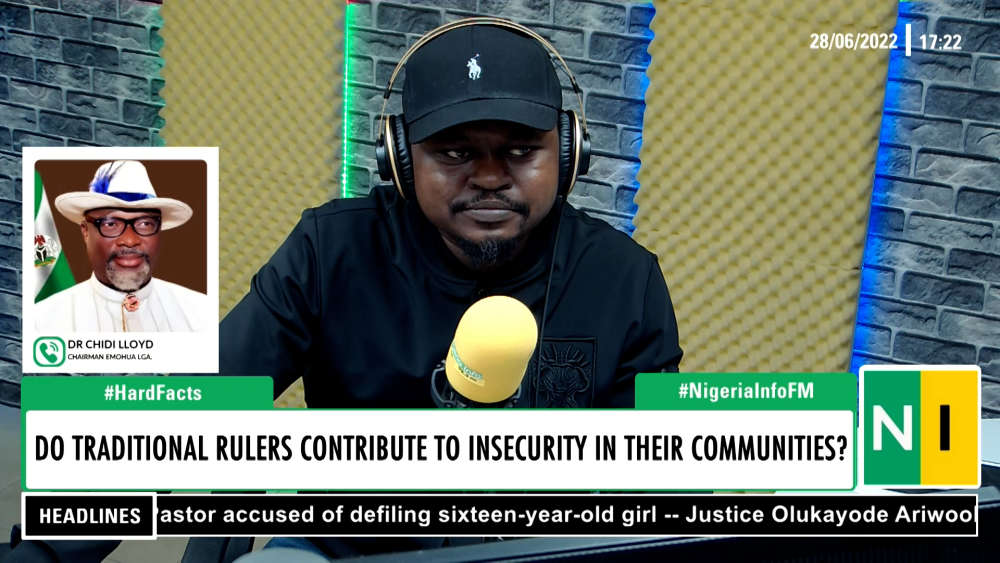 Chairman, Emohua Local Government Area, Dr. Chidi Lloyd has raised an alarm about a plan by some chiefs to constitute a factional vigilante security outfit in Emohua Local Government Area.
In the wake of a worsening security situation in Emohua, the Chidi Lloyd-led administration inaugurated a security outfit known as Emohua Vigilante Service, EMOVIS.
According to Dr. Lloyd, EMOVIS was established out of the need to regulate the security structure of Emohua, which had different communities within the local government set up their own security formations, including popular local vigilante group OSPAC, to curtail activities of kidnappings, robbery, and cultism in their communities.
Dr. Lloyd who was a guest on Nigeria Info's Hard Facts; stressed that there must be a uniform vigilante activity in the local government to avoid clashes in the future.
He warned that EMOVIS remains the only authorized vigilante group and that any chief found culpable of creating another vigilante group will be dealt with in line with the provisions of the law.
See video: