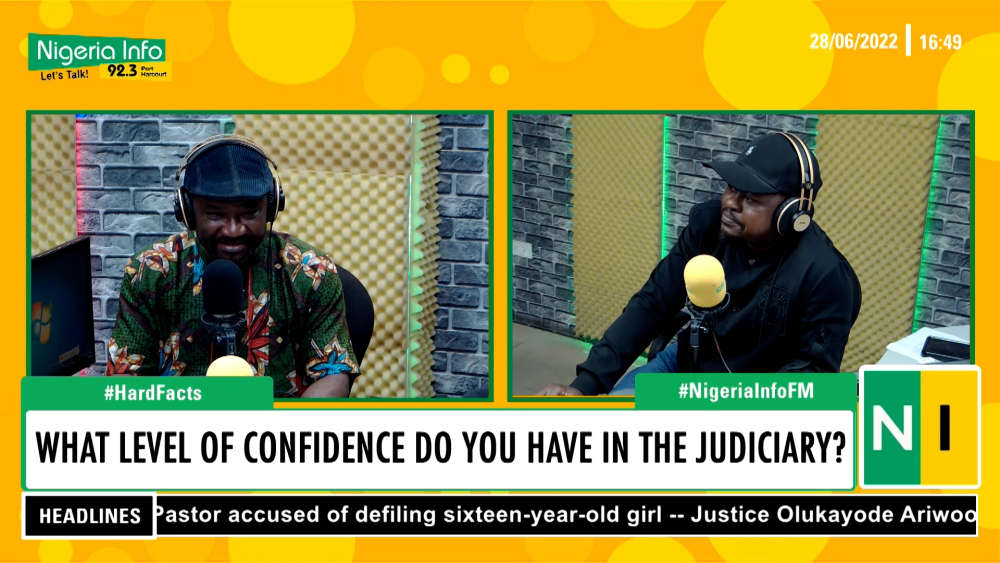 Associate Professor of Public Law, Rivers State University, RSU, Barrister Ritchard Nwokocha has reacted to a recent crisis rocking the nation's Supreme Court over claims by 14 Supreme Court Justices of neglect and poor welfare at the Apex Court.
It followed a call for an urgent judicial reform by the President of the Nigerian Bar Association, NBA, Olumide Akpata in the wake of the resignation of Nigeria's Chief Justice Mohammad Tanko on health grounds.
Speaking on Nigeria Info's Hard Facts, Barrister Nwokocha said the current issues plaguing the judiciary are signs of a failed state and therefore the judiciary has a lot to do to regain the trust of the 'common man'.
He disclosed that the recruitment process for justices to the Supreme Court is flawed. According to him, it's no more about merit as it was back in the days.
Suggesting how this challenge can be fixed, the Professor of Law advised that the law guiding the composition of the National Judicial Council, NJC needs to be amended, and appointment to the NJC should be based on the nomination or recommendation of the best hands from the NBA and not mere selection left at the discretion of the Chief Justice.
See video: