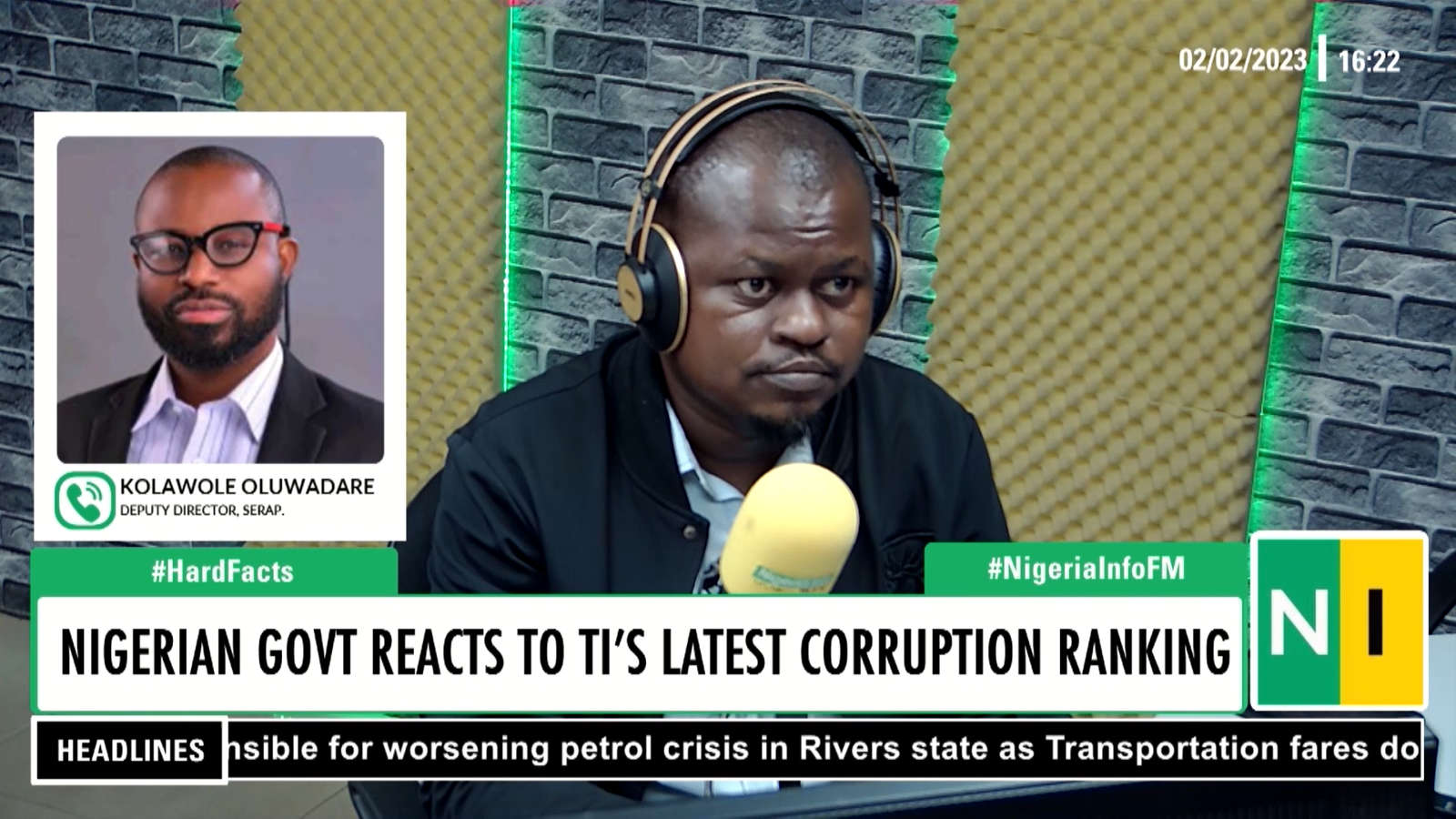 The 2022 Transparency International (TI) Corruption Perceptions Index had Nigeria placed at 150 out of 180 countries, but the federal government said it is not bothered, saying it is fighting corruption the best way it knows how to.
Minister of Information and Culture, Lai Mohammed, speaking to reporters last Wednesday in Abuja said:
"So, we are not really worried or bothered about the rating of the TI because we know that everything we do is to ensure that we fight corruption the best way we know how to do it.
"If TI is not seeing this, then again, I think they have to change their template. But again, we're not fighting corruption to impress them."
Reacting to this, Deputy Director of the Socio-Economic Rights and Accountability Project (SERAP), Kolawole Oluwadare, believes there is no basis on which the federal government should fault Nigeria's ranking on the corruption perceptions index.
He told Dayo Elusakin on Nigeria Info's Hard Facts that there are "clear instances" that give credence to Nigeria's ranking on the index.
"I really struggle to understand how these kinds of rankings could be faulted," he said.
He also noted that, unlike other countries, the Nigerian government is not showing enough sincerity in the fight against corruption.
Watch more on his position here: