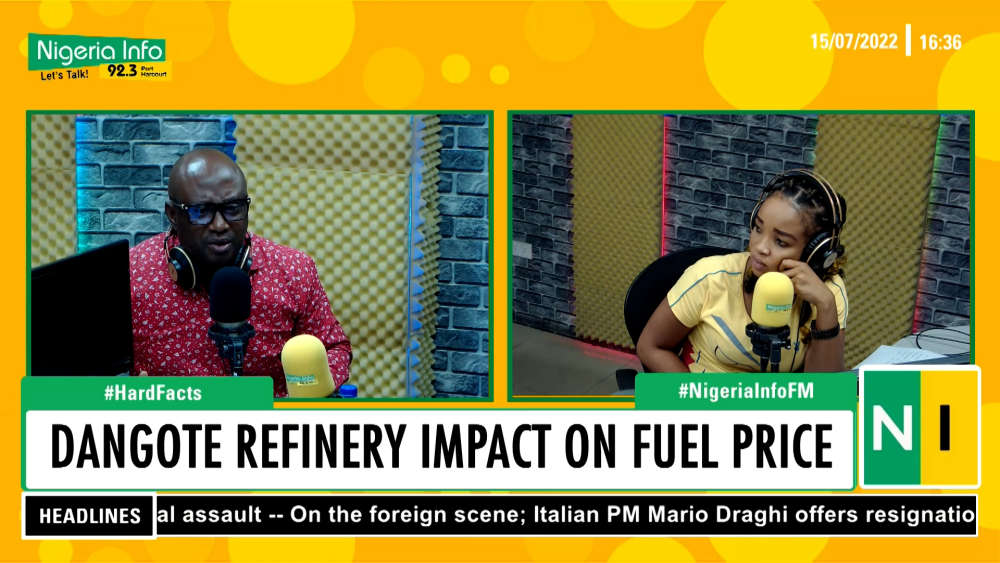 The news of the Dangote refinery commencing operations later this year is been greeted with uncertainty.
Does this news imply a cheaper fuel supply? A major question on the lips of many Nigerians, wondering if this signals an end to the rising cost of petrol in Nigeria.
The Director General, Budget Office, Dr. Ben Akabueze, had earlier stated that the effect of the Dangote Refinery on the downstream oil sector in Nigeria will be minimal.
Discussing the impact of the Dangote refinery on fuel prices and how it may affect Nigerians, Dr Obele Joseph, a key stakeholder in the oil and gas sector disclosed that the Federal Government owns twenty percent shares in the Dangote refinery. He said this is government's strategy to maintain price control of the product in order to cushion the cost effect on the people.
Dr. Obele who was a guest on Nigeria Info's Hard Facts also queried the idea of relying on a private refinery despite having four refineries in the country.
"When our four refineries are working, Nigerians will buy fuel less than 80 naira" he added, baffled why fixing the nation's refineries isn't top on the government's priorities.
See video: