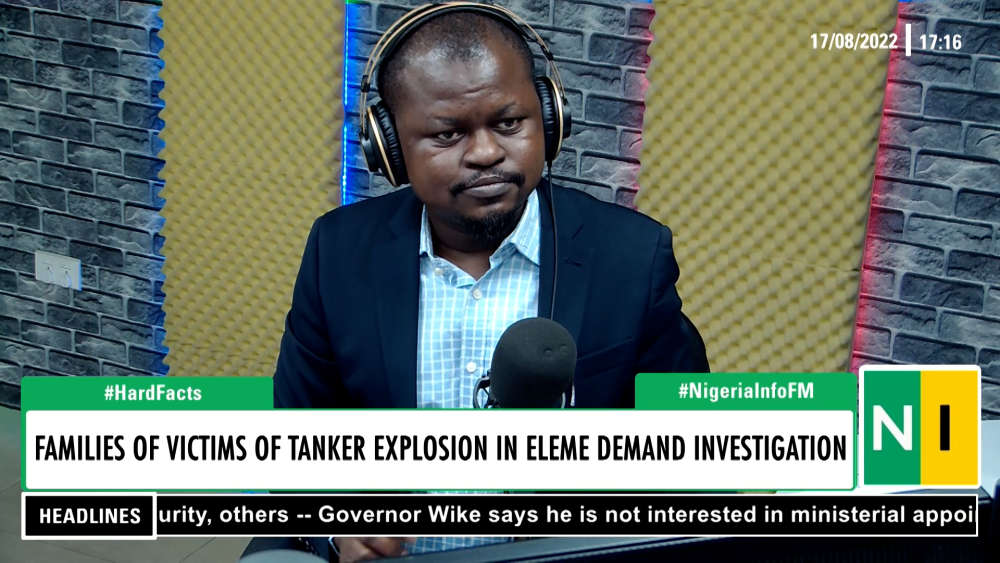 Spencer Osaro, brother to a victim of a tanker explosion which happened on Sunday, near Trailer Park Junction, Eleme road narrates the events that led to the fire explosion.
According to Osaro who was a guest on Nigeria Info's Hard Facts, two tankers suspected to be carrying illegally refined petroleum products were confiscated and brought to his community by soldiers on Saturday. However, some residents upon learning about the development rushed to the location and began scooping the content after the soldiers left until Sunday when the explosion happened, he added.
Osaro said the explosion started when some people he alleged were sent by the Eleme local government dismembered the tanker into parts unknown to them that remnant of the products was left.
He said the explosion led to the death of his brother and some others from the community who were there to deter people from fetching the content so as to avoid an explosion.

See video: