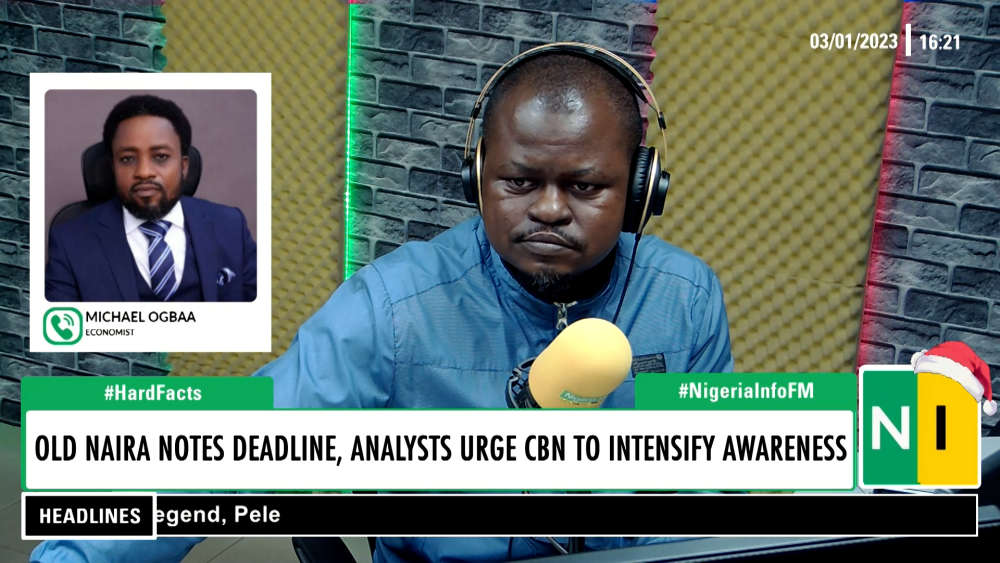 The availability of the new naira notes has been a concern for many Nigerians, this is as the Central Bank of Nigeria, CBN fixes January 30, 2023, as the deadline for the phasing out of the old naira notes.
Reacting to this on Nigeria Info's Hard Facts, Economic Expert and CEO Sytiamo Technology Limited, Michael Ogbaa alludes that the CBN's fear of being probed by the National Assembly following extant laws guiding the printing of new notes is one reason the new naira note is scarcely in circulation in the country.
Also, the CBN's resolve to ensure a cashless economy is another reason, Mr. Ogbaa believes is responsible for the scarcity of the new naira note.
He explains his assertions in this video: