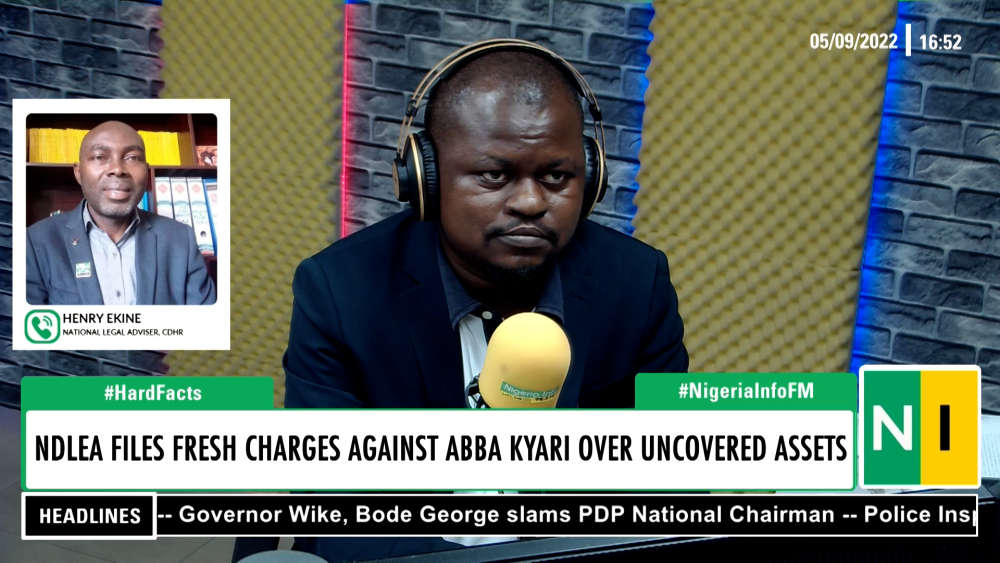 Embattled former Deputy Commissioner of Police, DCP Abba Kyari, has been hit with a fresh suit, as the Nigeria Drug Law Enforcement Agency, NDLEA filed fresh charges against the dismissed super cop over non-disclosure of assets.
Kyari is standing trial for drugs-related offences in Nigeria and is also wanted by the United States over his alleged involvement with an internet fraudster, Ramon Olorunwa Abbas, also known as Hushpuppi.
Discussing the latest development on Kyari's case and what some Nigerians alleged is a ploy by the Nigerian government to protect him from facing trial abroad, a caller tells Dayo Elusakin on Nigeria Info's Hard Facts, that not releasing Abba Kyari for extradition could have serious diplomatic consequences on Nigeria in the future.
Citing the international community's perception of Nigeria as a corrupt nation, this caller insisted that Kyari be released to go face charges in the US to avoid further embarrassment to the country.
He shares more in this video.