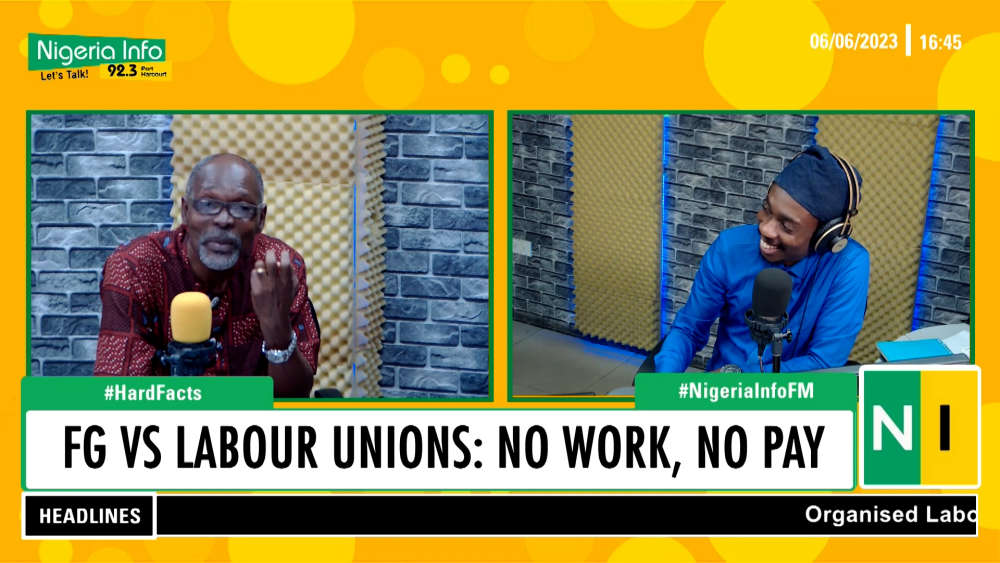 The National Investment Secretary of the Academic Staff Union of Universities (ASUU), Dr Austen Sado, has said "There is nothing like subsidy", describing it as a "massive fraud".
Dr Sado, sharing his personal view on Nigeria Info's Hard Facts with Kalada Batubo, did a breakdown in mathematical terms, explaining that the amount government spends on fuel subsidy and the prices of petrol at the pump do not add up.
"It's simple arithmetic," he said.
The ASUU official and lecturer at the University of Port Harcourt also described the number of barrels of petrol the country is said to consume as fraudulent.
Watch here: