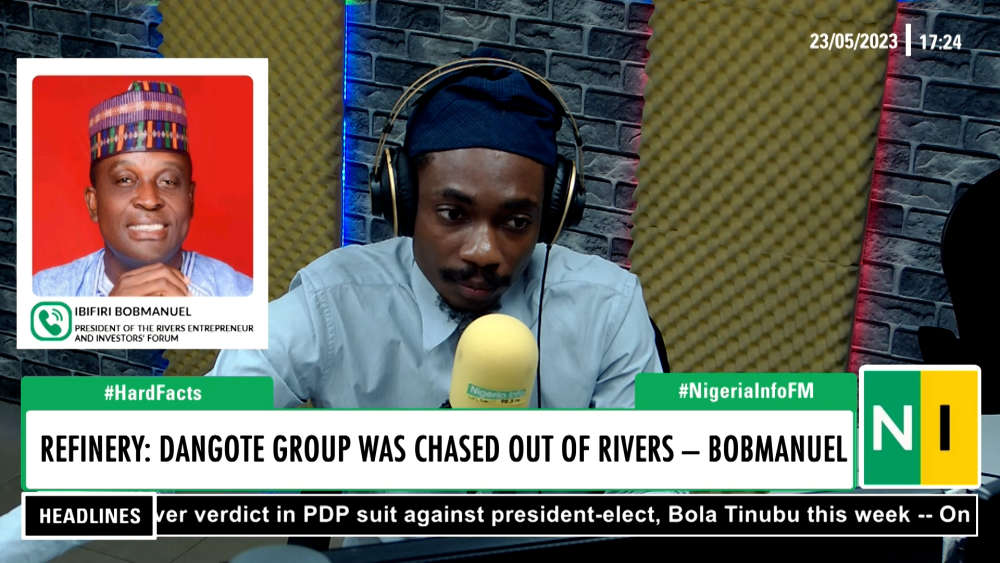 The hounding and harassment of businesses in Rivers State have exacerbated the issue of joblessness in the region, according to Ibifiri Bobmanuel, President of the Rivers Entrepreneur and Investors' Forum.
Bobmanuel in an interview on Nigeria Info's Hard Facts with Kalada Batubo, shed light on the challenges businesses face, citing the unfortunate case of the Dangote refinery being "detoured" from Rivers State to Lagos State. He noted that the diversion of the refinery, a significant investment opportunity in the country, could have brought numerous job opportunities to the state.
"The pushbacks they got from the communities and the formal sector…left them with no other option," he revealed.
According to Bobmanuel, governors play a pivotal role as ambassadors of their respective states in attracting and retaining businesses. He emphasizes that the success and growth of businesses depend on the support and conducive environment created by the state leadership.
"The number one ambassador of every business located in Rivers State is the governor," he said.
Watch here: