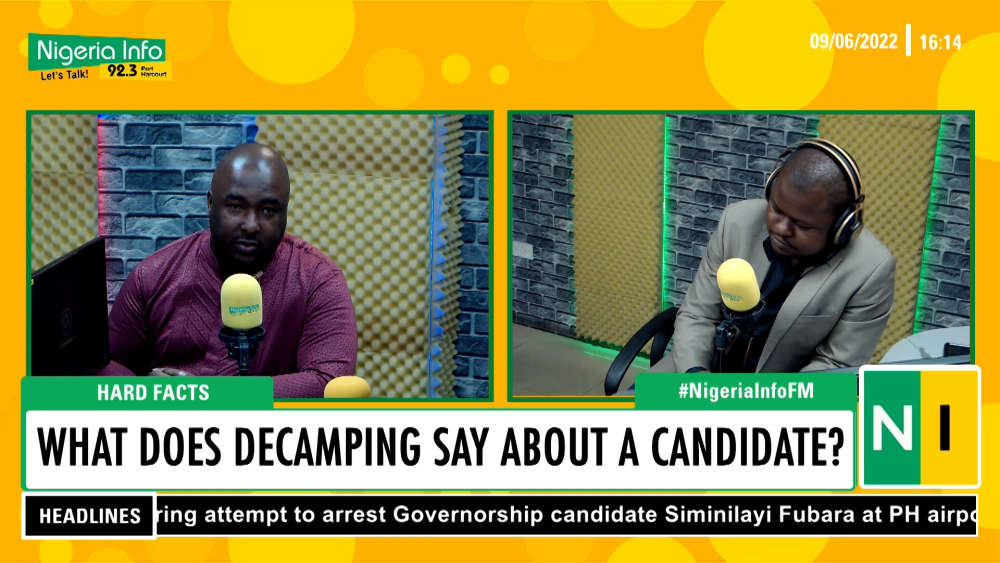 Former All Progressives Congress, APC Rivers State governorship aspirant, Tekena Iyagba says he left the party for the African Action Congress (AAC), not just because of a consensus but because the Rivers APC could not guarantee a free and fair primary. 
Tekena Iyagba had earlier expressed concern over a plan by the party's stakeholders to pick a consensus candidate who will represent the party in the 2023 general elections in Rivers State.
Iyagba who has now emerged as the governorship candidate of the African Action Congress (AAC) in Rivers State said he chose the AAC party because it has a good structure that allowed for free and fair elections.
Highlighting some of the issues faced by Rivers people on Nigeria Info's Hard Facts and how he intends to address these issues if elected as governor, the AAC governorship candidate said his primary focus would be putting the people of Rivers first through the selective appointment of technocrats who will put the people first above politics and their political parties.
He added that security is a major issue in the state that has negatively impacted the economy of the state, also the health sector, youth empowerment, and agriculture are areas he will focus on so as to diversify the economy of Rivers State.
See video here: