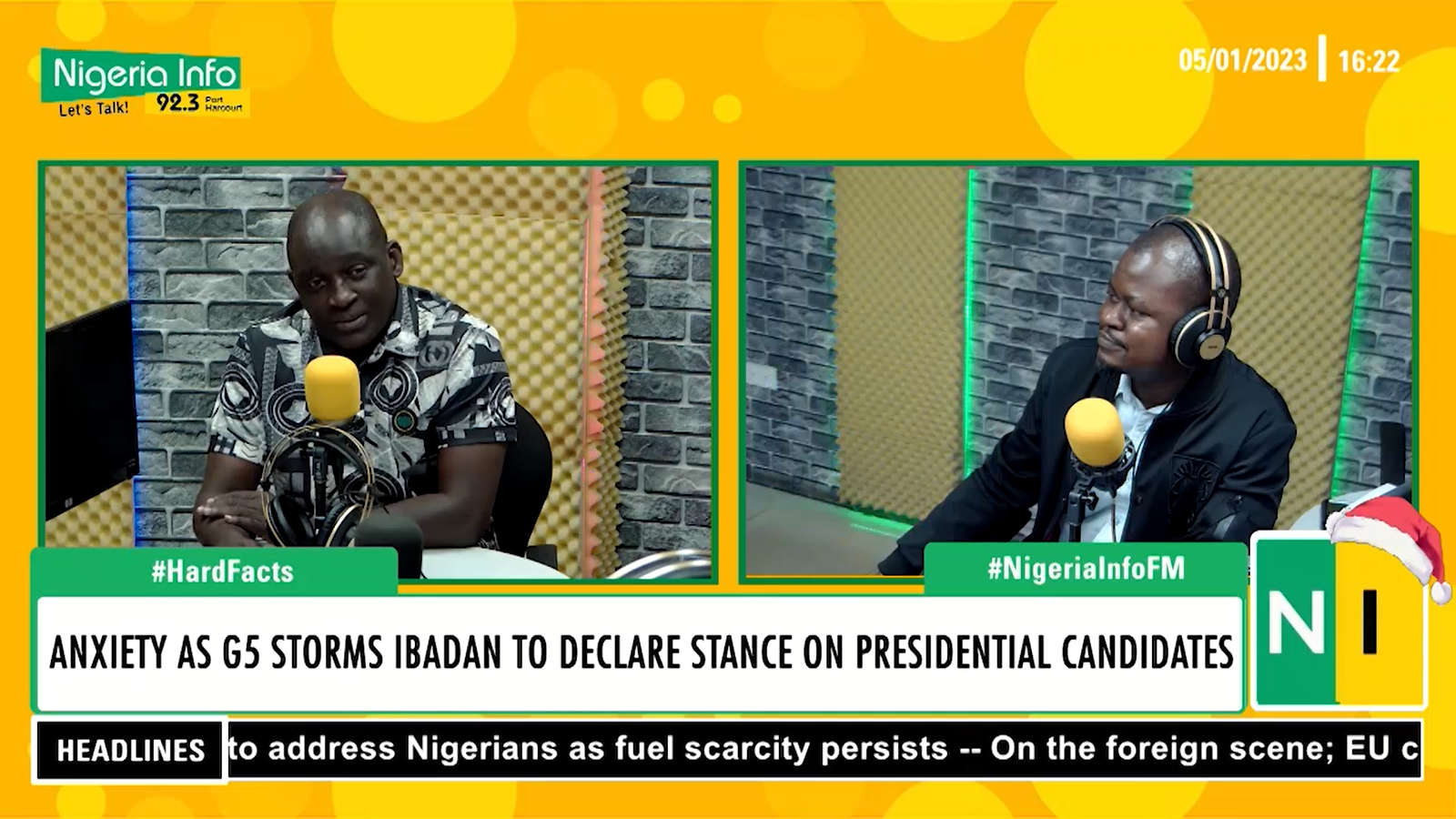 Anxiety as Nigerians anticipates announcement from the five aggrieved governors of the People's Democratic Party, PDP also known as the G5 group, on who they will be supporting in the forthcoming Presidential elections.
The announcement which has been described as the 'Ibadan declaration' was to take place on Thursday, January 5, 2023, at the party's governorship campaign in Oyo State, however, the governors failed to declare a preferred candidate.
Meanwhile, who the G5 will eventually endorse is still a suspense Nigerians are grappling with.
Editor, Independent Monitor, Olalekan Ige, gives his analysis on Nigeria Info's Hard Facts. Mr Ige foresees the five governors may individually support their preferred presidential candidate.
According to Mr Ige, this support is hinged on personal political interests and ambitions of the governors in the wake of the 2023 elections. Speaking further, he said more important than the awaited announcement is "will they stay together or go separate ways? Mr Ige asked rhetorically.

Watch his analysis here: