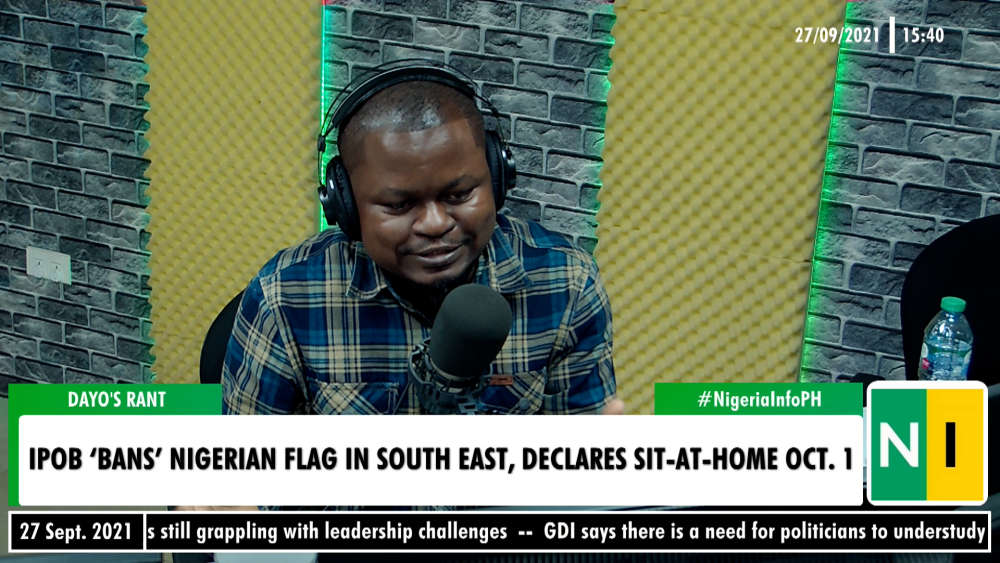 Dayo rants about IPOB banning Nigerian Flag in South East and declaring sit-at-home come October 1.
In Dayo's rants, he wonders how IPOB claims that they are oppressed and thinks that the way to solve this oppression is by oppressing others.
He further rants about how IPOB thinks that violence has been unleashed on them unjustly and the way to gain freedom is a direct violation of the rights of others. This is a recipe for disaster according to Dayo.