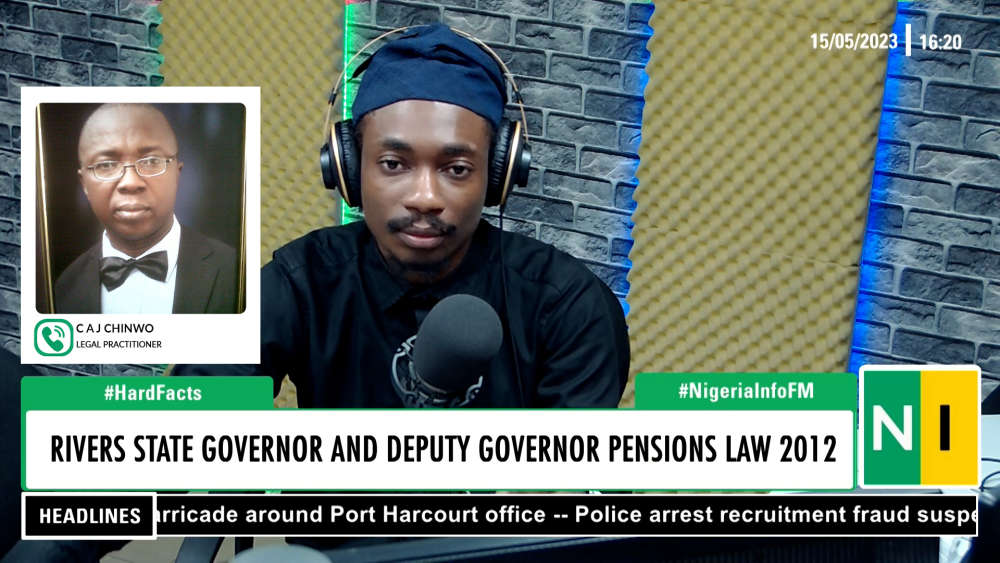 Lawyer C.A.J. Chinwo has raised concerns about the pension scheme for political office holders in Nigeria, highlighting the lack of economic contribution from former leaders.
According to Chinwo who was a guest on Nigeria Info's Hard Facts with Kalada Batubo, once their political tenure ends, many leaders retreat from public life and fail to make meaningful contributions to the nation's economy.
"Our leaders just go into oblivion and contribute nothing to the economy," he said.
Chinwo suggests the provision of a lump sum payment to political officeholders to address this issue head-on. He noted that by offering a one-time payment instead of long-term pensions, former leaders can be encouraged to invest in businesses and play an active role in the country's economic development.
Watch here: