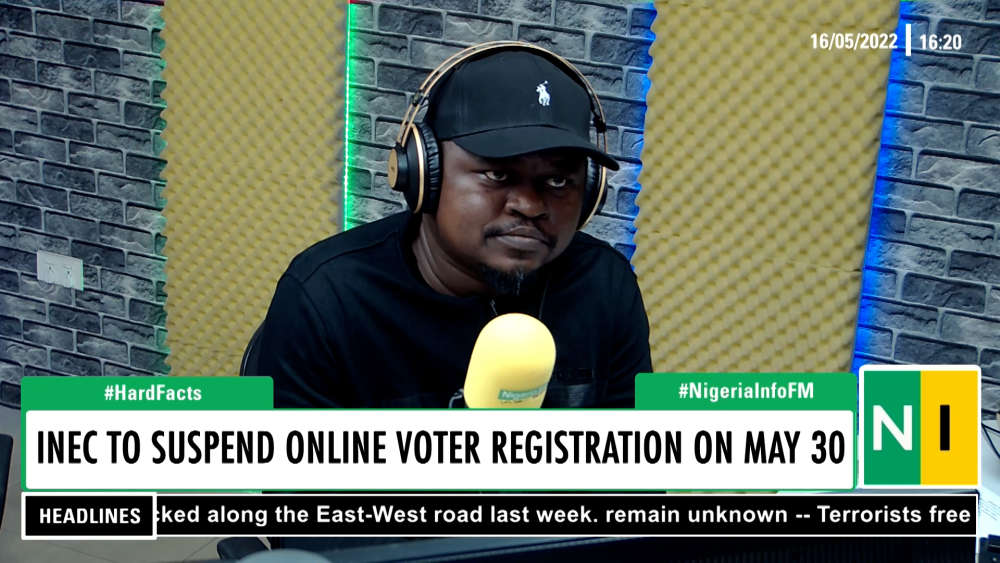 The Rivers State Resident Electoral Commissioner, Mr Obo Effanga has clarified the suspension of the Online Continuous Voter Pre-Registration exercise.
According to Mr Effanga, the suspension will allow for time to complete the physical registration process of those who had pre-registered online.
He also explained that every other activity regarding the Continuous Voter Registration exercise online and on-ground will continue till June 30th, 2022.
"it is only pre-registration that will be stopped online." He said.
The Independent National Electoral Commission, INEC on Wednesday, May 11th announced the online voter pre-registration exercise will be suspended on May 30th, 2022 noting that this will enable the commission to clean up the registration data and give time for those who registered online to complete their registration physically.
Watch here: