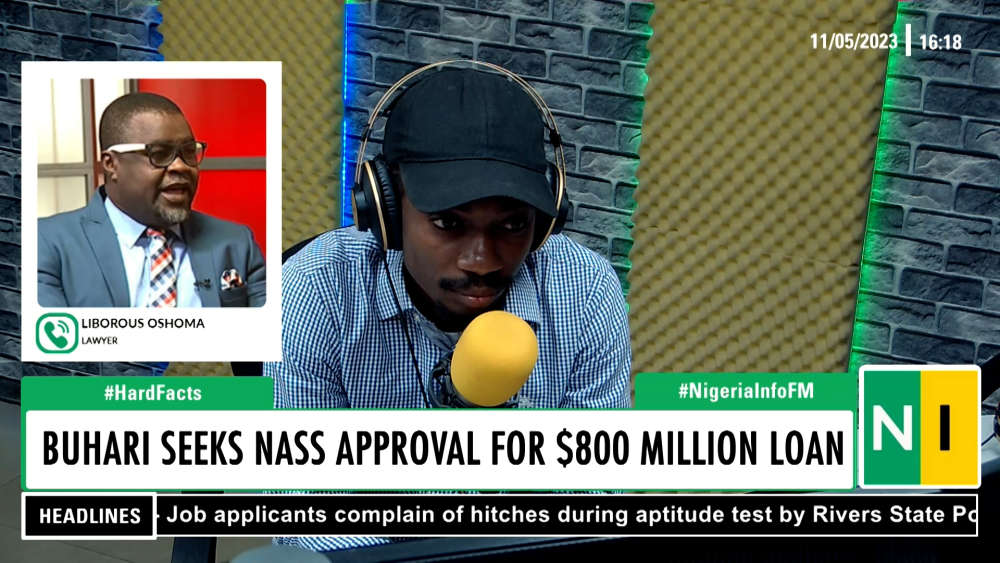 The Nigerian President, Muhammadu Buhari, recently sought the National Assembly's approval for an $800 million palliative loan, which has attracted mixed reactions from various quarters.
Lawyer Liborous Oshoma has recommended investing the $800 million palliative loan in employment-generating sectors rather than providing temporary relief.
Oshoma made this suggestion on Nigeria Info's Hard Facts where he highlighted a critical issue in Nigeria's economy: the need for sustainable development. He noted that while palliative measures may provide temporary relief to individuals and businesses, they do not offer long-term solutions to the country's economic challenges.
"Why do you now need to borrow, to give us to go and buy chewing gum…?" he asked.
He believes that by investing in sectors that create employment opportunities, the government can address the issue of poverty and stimulate economic growth, ultimately reducing the need for palliative measures.
See video: