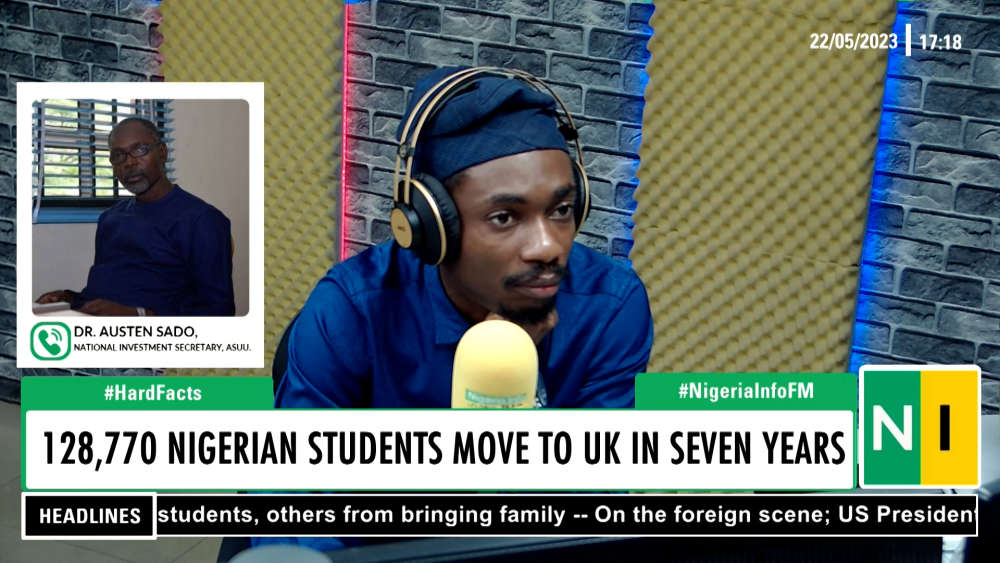 The National Investment Secretary of ASUU and a lecturer at the University of Port Harcourt Dr. Austen Sado has warned that the migration of 128,770 Nigerian students to the United Kingdom in seven years is unnatural and dangerous.
Dr. Sado expressed this concern on Nigeria Info's Hard Facts with Kalada Batubo, where he stated that the large number of Nigerian students who are leaving the country to study in the UK is a sign that something is wrong with Nigeria's education system.
He believes that this migration is unnatural because it is not balanced by a similar number of British students coming to Nigeria to study.
"What is happening in Nigeria today is beyond that natural phenomenon," he noted.
This unidirectional flow of students, he argues, is a danger to Nigeria because it is depriving the country of its brightest and best minds.
However, Dr. Sado says the Nigerian government can address the unidirectional flow of students through policies that prioritize education.
"If we do not prioritize education, there's no way we're going to reverse the trend," he said.
Watch here: