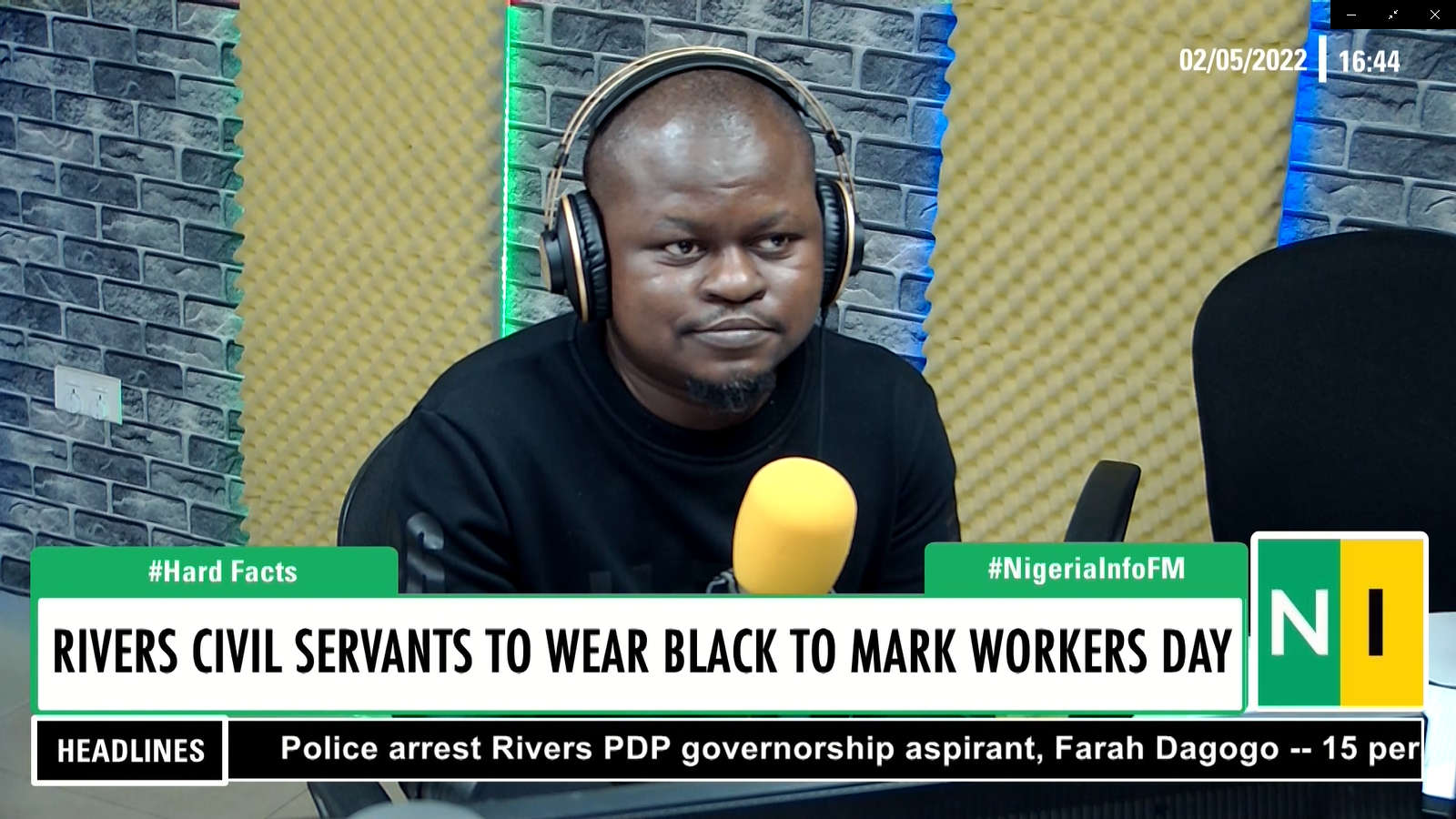 The usual march-past at the Isaac Boro Park in Port Harcourt saw civil servants under the Nigeria Labour Congress, NLC Rivers State, make gestures of dissatisfaction and sadness over their working conditions as they wore black for the May Day celebration on Monday. 
Reacting to this, on HardFacts with Dayo Elusakin this Caller accused the Rivers State Government of neglecting the welfare of its workers.
"The government cannot promote or implement the new minimum wage," He said.
He recounted how his brother who worked with the state secretariat died without receiving a salary and after his death the family still could not get his salary or any gratuity.
He also blamed the workers for refusing to go on strike even if the Rivers NLC Chairperson, Beatrice Itubo ask them to go on strike, accusing them of choosing 'suffering and smiling'.
Watch the video here: