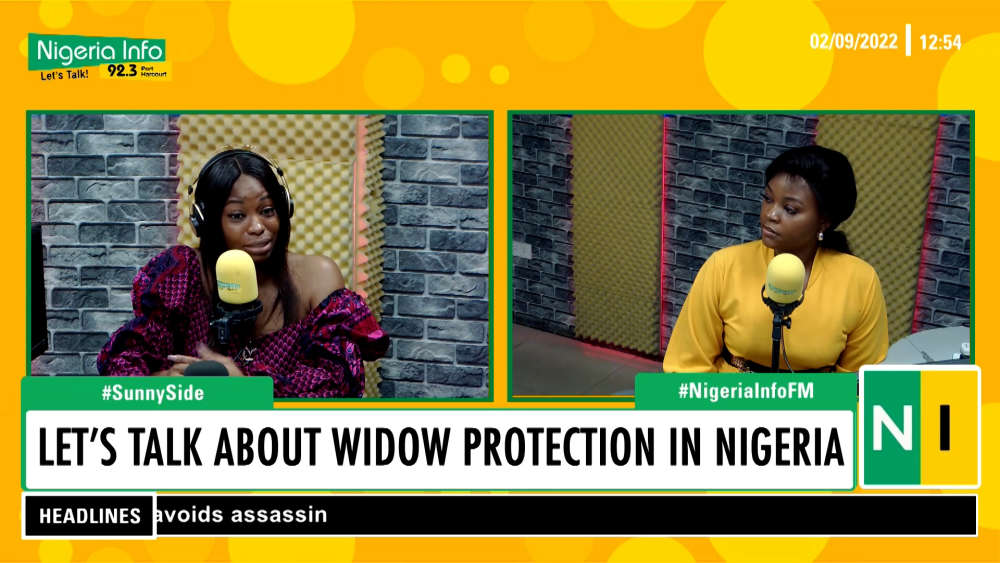 A caller has raised concern about marriages not bounded by the law. He believes this is why most widows suffer abuse and are often times denied inheritance rights.
Contributing to the conversation on how widows in Nigeria can be protected from extended family abuse on Nigeria Info's Sunnyside, this caller blamed men for being complicit in the cruel treatment their wives are forced to put up with in the guise of tradition. He said this is because most men dismiss marriages under the act; which grants inheritance rights to wives and daughters.
Alluding to the caller's assertion, Journalist Chioma Ezenwafor who was a guest on the show, said this is common among traditional men who fear they might lose ownership of their properties to the woman in a case of divorce.
Ezenwafor advised that couples register their marriages under the law to serve as protection for the woman in the eventuality of her husband's death.
See video: