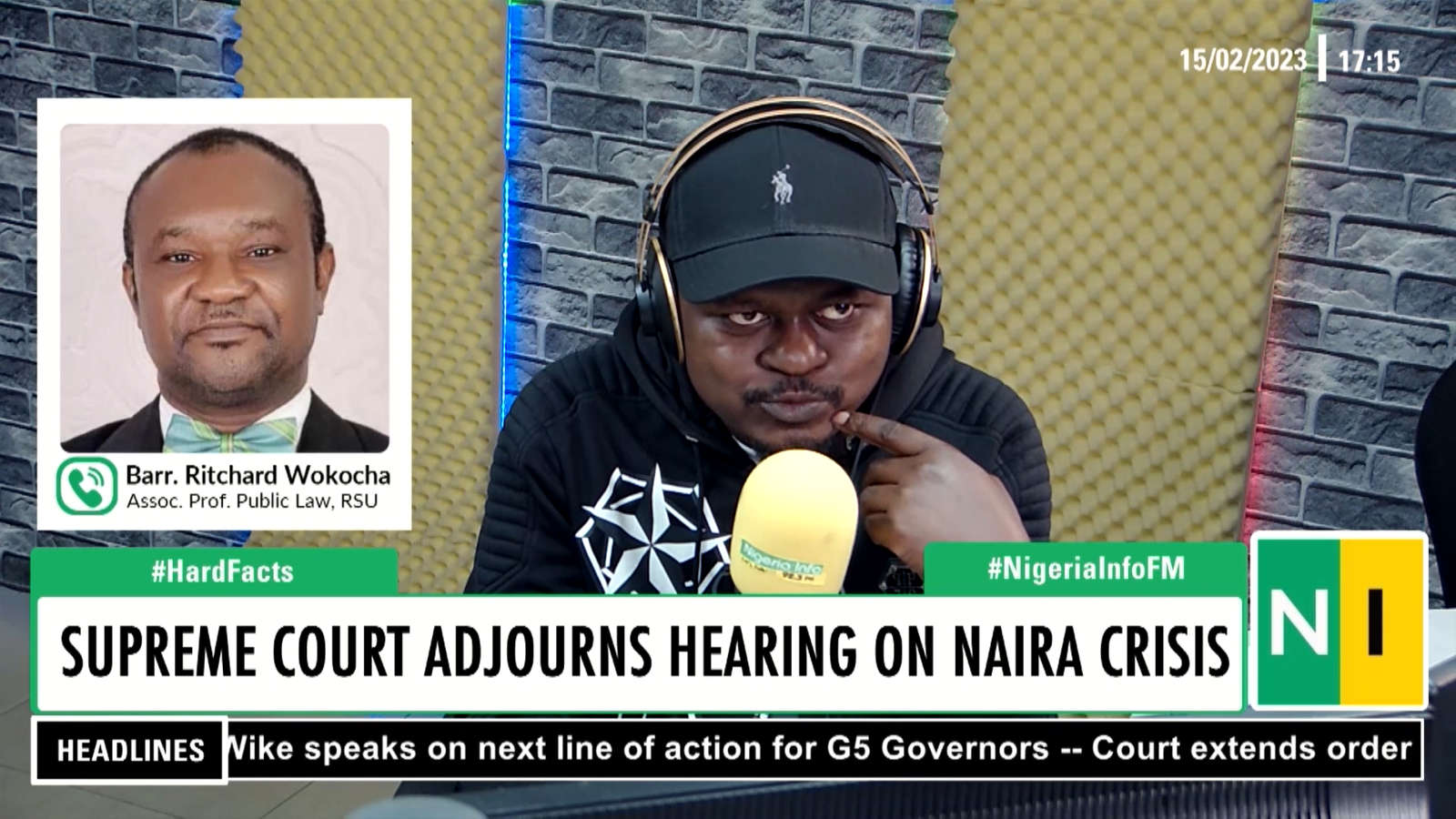 Associate Professor of Public Law, Ritchard Wokocha, has said commercial banks are in a "dilemma", following the Supreme Court's ruling and President Muhammadu Buhari's broadcast on the Naira notes situation.
The Supreme Court had on Wednesday adjourned till 22nd February, hearing on the notice of motion in the suit seeking to stop the Central Bank of Nigeria from prohibiting the use of the old Naira notes in the country. This is after Kaduna, Kogi, and Zamfara State governments had approached the apex court asking it to halt the 10th February deadline the CBN gave for the old notes to cease to be legal tender.
On Thursday morning, President Buhari in a nationwide broadcast ordered that the old 200 Naira notes remain as legal tender for the next 60 days starting from February 10 till April 10.
Professor Wokocha, who was speaking on Nigeria Info's Hard Facts about the development, told Dayo Elusakin that the banks are in a bit of a predicament on which order to obey.
"It's a dilemma for the banks," he said.
He also added that President Buhari insisting old 500 and 1000 Naira notes are no longer valid "creates a major economic crisis" and may create a constitutional crisis if the situation persists.
See the video below for more: