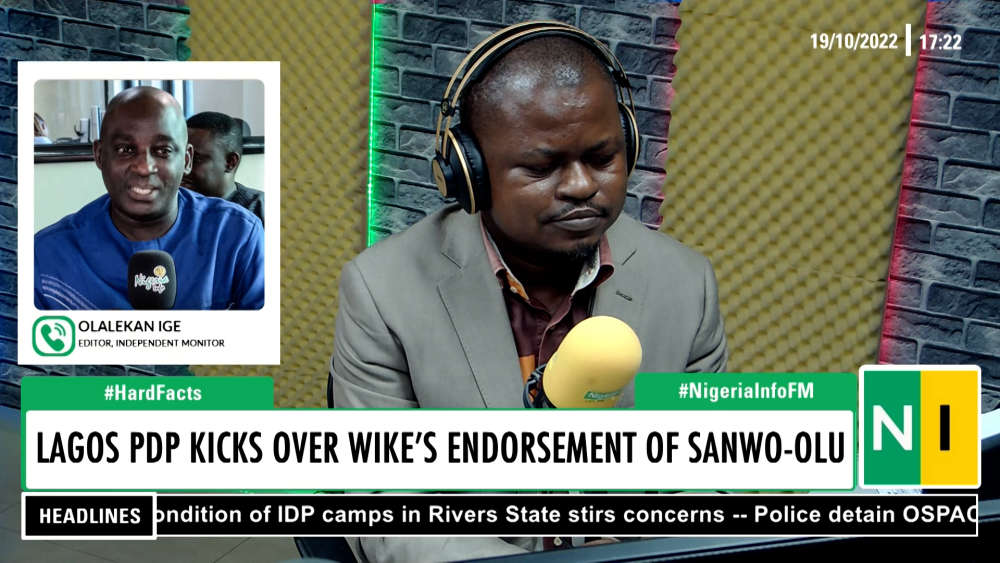 More reactions follow Rivers State Governor, Nyesom Wike's endorsement of Babajide Sanwo-Olu, the governor of Lagos State, and the governorship candidate of opposition party, the All Progressives Congress, APC.
Governor Wike's party, the People's Democratic Party, PDP in Lagos state reacted, saying its governorship candidate, Dr Olajide Adediran will defeat incumbent Sanwo-Olu in the 2023 governorship poll in the state.
"We promise to render Sanwo-Olu jobless" a statement by his Publicity Secretary, Hakeem Amode said.
Does the Rivers state governor's action amounts to sabotage of his party's chances of winning the 2023 Lagos state governorship election?
Has Governor Wike crossed the line of no return?
Editor, Independent Monitor, Olalekan Ige believes the governor could make a U-turn from his earlier endorsement if pacified by the PDP.
"Where you have told people goodnight, you can go back to that same house to say you forgot something and the door would be opened again," Olalekan said in proverbs.
An aggrieved Governor Wike and his allies had called for the resignation of the party's national chairman, Senator Iyorchia Ayu to ensure fairness to the South-south.
Olalekan tells anchor, Dayo Elusakin on Nigeria Info's Hard Facts that the most famous phrase in politics is 'never say never', stating that there is still room for reconciliation.
He gives more analysis in this video: