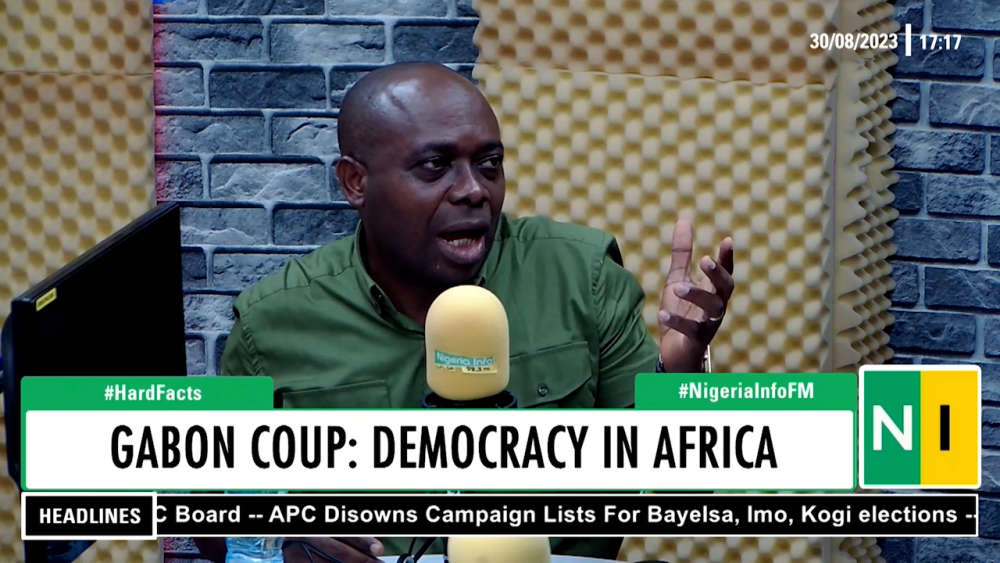 In the wake of the recent coup in Gabon, political and public affairs analyst, Prof. Kenneth Nweke, has shed light on the distinct trajectories that military rule and democracy have taken in Nigeria.
Drawing parallels between the two nations, Prof. Nweke emphasised that the military's stint in power, while not without its challenges, contrasts sharply with Nigeria's democratic journey which he says though characterised by corruption, insecurity, and economic hardship, still remains a better option.
Speaking on the variant of democracy practiced in Nigeria, he said: "I've not seen this kind all over the world," stressing that Nigeria's democratic system has deviated from its intended course.
Prof. Nweke also noted that the recent events in Gabon serve as a reminder of the complexities surrounding military takeovers.
"The military did not do so fantastic while they took over power," he said, making reference to the military era in Nigeria.
Watch here: