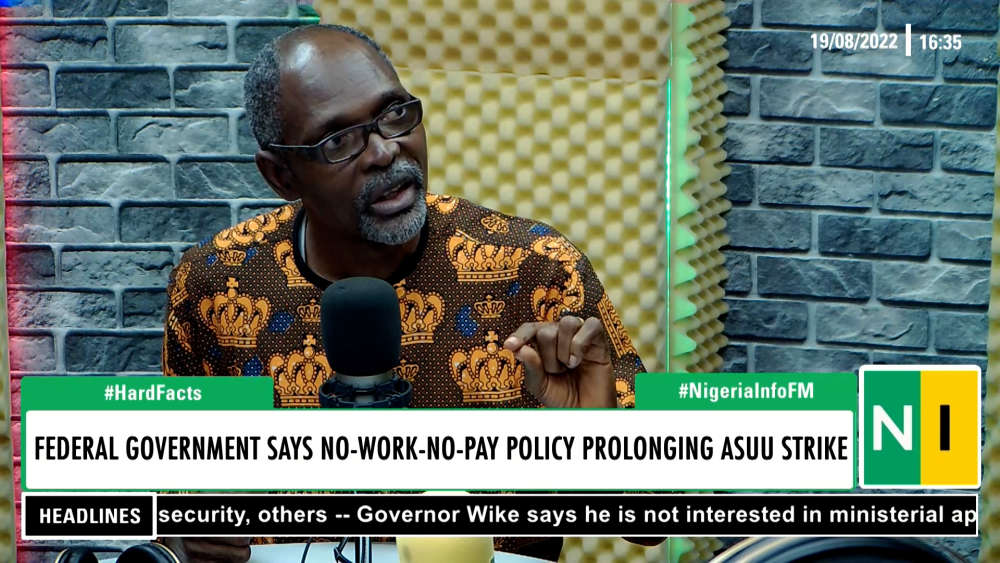 The National Investment Secretary of the Academic Staff Union of Universities, ASUU, Dr. Austen Sado has refuted claims by the Federal Government that its no-work-no pay policy is all that is prolonging the ASUU strike.
Minister of Education, Adamu Adamu in an earlier statement said the Federal Government will not concede to the demand of ASUU to pay lecturers for the six months period of strike.
Responding to questions on the result of negotiations between the government and lecturers on Nigeria Info's Hard Facts, Mr Sado said the union's demands are in two parts; the re-negotiation of a 2009 agreement and other issues non-inclusive in the 2009 agreement. He revealed that the government is yet to meet any part of the agreement since negotiations between both parties began.
Speaking further, Sado said payment of salary is the last point of negotiations which both parties are yet to discuss. He, however, stated that the government's no-work-no-pay policy is punitive and against international labour laws.
See video: