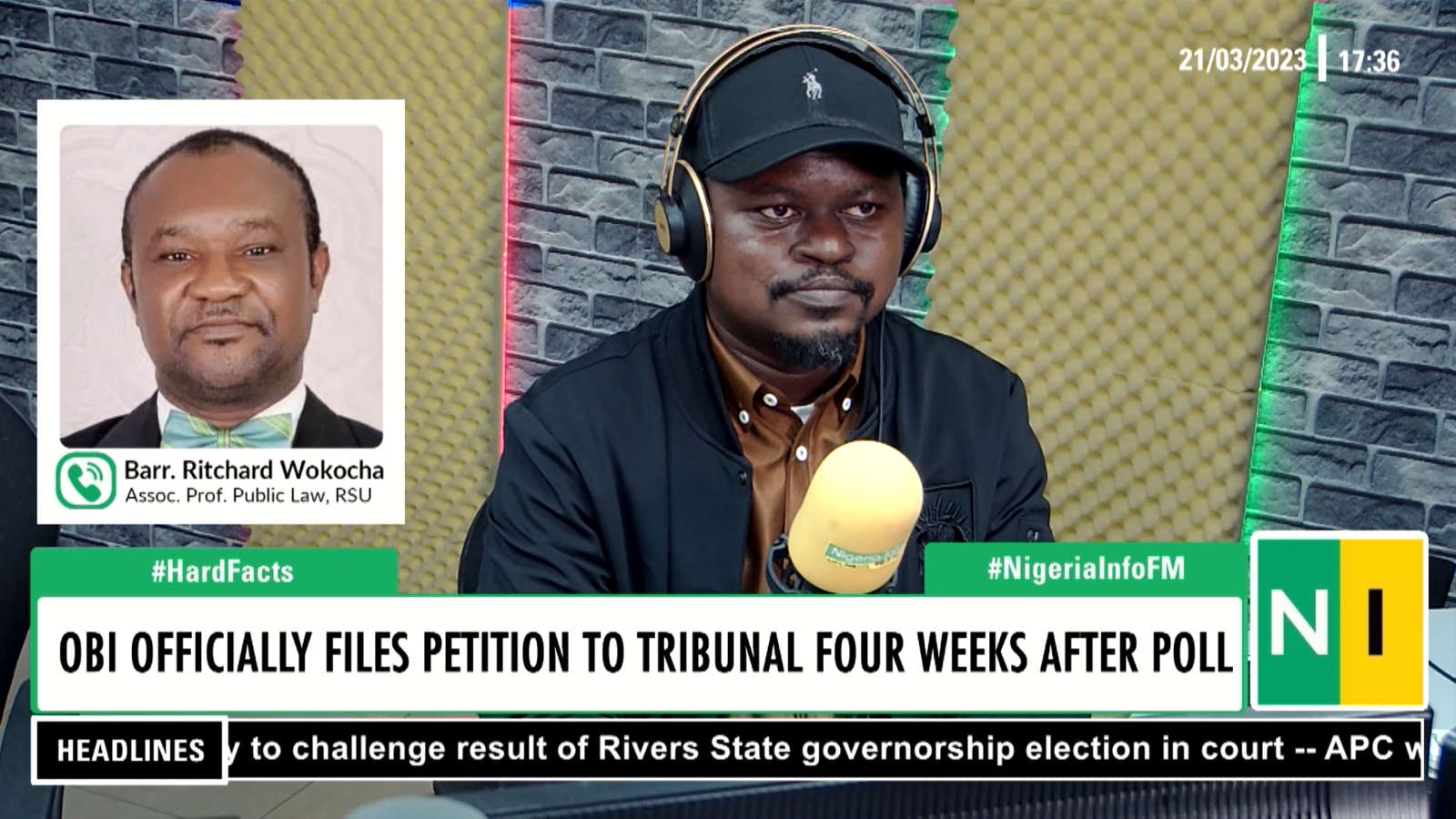 Associate Professor of Public Law, Barrister Ritchard Wokocha has explained the grounds for appeal for election petitions.
This is as Labour Party's Peter Obi has officially filed a petition challenging the victory of APC's Bola Tinubu in the February 25 Presidential elections.
According to Barrister Wokocha who was a guest on Nigeria Info's Hard Facts with Dayo Elusakin, there are three basic grounds of appeal which include qualification grounds, corrupt practices, and non-compliance with provisions of the Electoral Act.
"Outside pre-election matter of qualification, there are just two things to prove. Either that the person did not poll the highest vote at the election as required by law, or that there were infractions and irregularities," he clarified.

When asked about the chances that results from the just conducted elections will be overturned, Barrister Wokocha posited that for an election to be cancelled, there has to be considerable evidence of irregularities.
"It has to be substantial," he said.
Watch the video for more >>>>