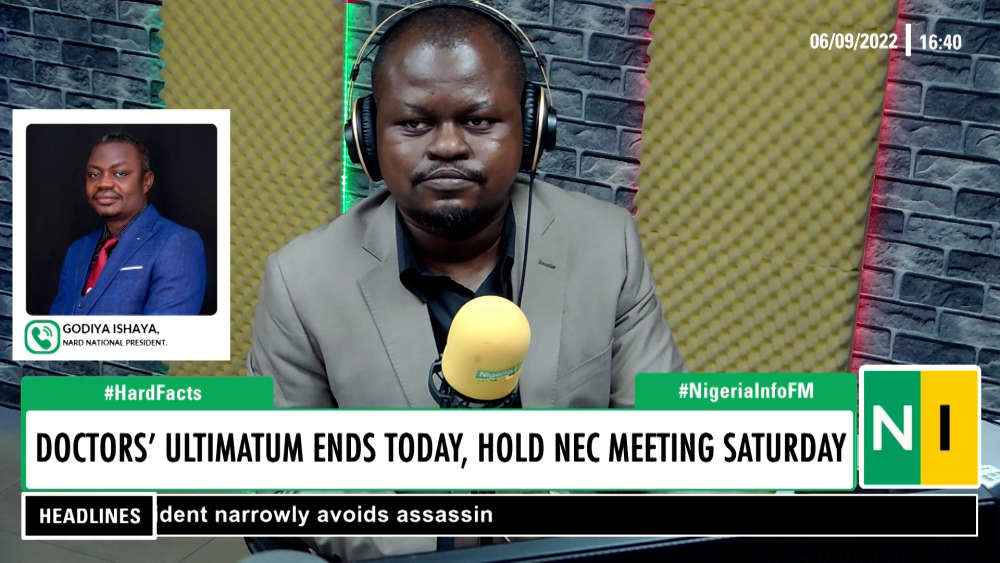 The National President of the National Association of Resident Doctors, NARD, Godiya Ishaya has countered a statement by the Minister of Health, Dr Osagie Ehanire that Nigeria has enough doctors while defending brain drain in the health sector.
Ishaya faulted the statement on Nigeria Info's Hard Facts while responding to a question on inadequate manpower in the health sector.
NARD had made a list of demands over better welfare of its members to the Federal Government, which led to the association issuing a two-week ultimatum.
According to Ishaya, the Minister's claim is far from the reality experienced by Nigerians in the nation's health sector. He said recent data released by the Medical and Dental Council on the total number of doctors it registered shows a decline in the number of patients to a doctor.
"We have about one (doctor) to about four to five thousand patient population '' he said.
The World Health Organistion pegged the number of patients to a doctor at six hundred.
He also added that a report from the British Medical Council revealed that over nine thousand Nigerian doctors have migrated abroad within one year.
See video: