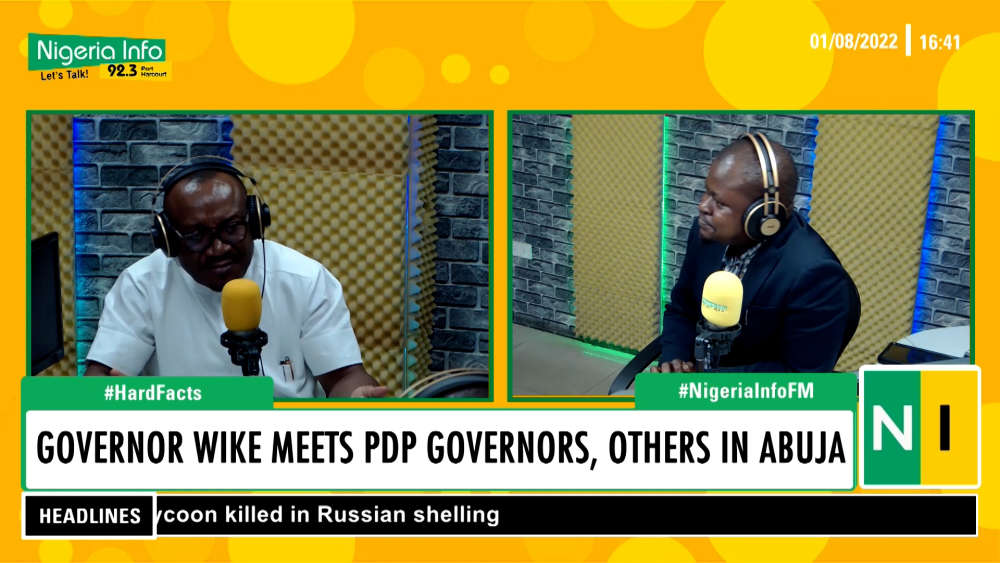 Chairman Ikwerre Local Government, Rivers state, Hon. Samuel Nwanosike says the Presidential candidate of the People's Democratic Party, PDP, Atiku Abubakar made a Vice-Presidential offer to Rivers State Governor, Nyesom Wike just after the PDP presidential primary in Abuja.
Hon. Nwanosike was reacting to the reason for what seemed to be a sour relationship between the two on Nigeria Info's Hard Facts.
The Ikwerre Chairman revealed that Atiku's visit to Rivers State shortly after the party's presidential primary was a follow-up on his offer to the governor.
According to him, Governor Wike accepted Atiku's offer in the interest of the party after consultation with his team (some leaders of the party from the South-South) whose initial interest was to secure the party's presidential ticket to the South.
He said Atiku, however, reneged on their agreement saying that a panel in the party had decided that the party's presidential candidate alone cannot pick his running mate.
Hon. Nwanosike added that in a move to find a running mate for Atiku, a seventeen-man committee was set up chaired by Benue State Governor, Samuel Ortom, which still picked Governor Wike as their preferred candidate, but Atiku chose Delta State Governor, Ifeanyi Okowa instead as his running mate.
See video: