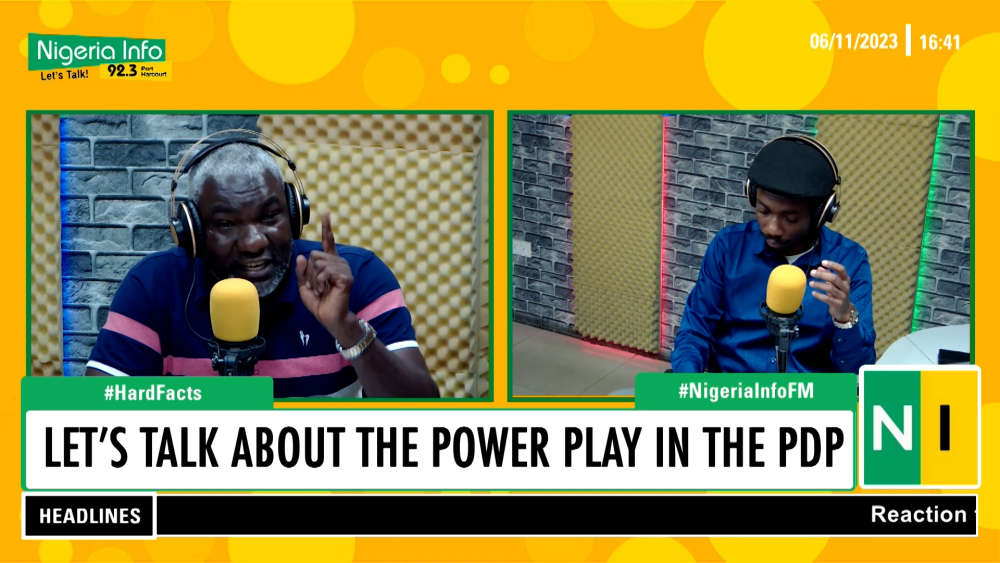 In response to former Rivers State governor and current FCT Minister Nyesom Wike's declaration that he will not relinquish his grip on the state's political structure, Rivers State PDP stakeholder Leloonu Nwibubasa has taken issue with the notion of ownership over party or political structure.
Wike's assertion, made in the context of the recent feud with Rivers State Governor Siminalayi Fubara, had sparked debate about who earns the rightful place as leader in the state's political landscape.
"There is no human who can stand anywhere to say I own the party structure in a state," Nwibubasa asserts in an interview on Nigeria Info's Hard Facts programme. He argues that even with a considerable level of influence, it is impossible to dictate the allegiance of every party member, especially at the individual unit level.
Nwibubasa further suggests that the underlying tensions between Governor Fubara and Wike were almost inevitable, pointing to the perception that Wike's act of purchasing forms for party members has essentially privatised the party's political interests. This perception, Nwibubasa believes, has sown the seeds of the current rift.
In an attempt to de-escalate the situation, Nwibubasa urges Wike to remember the support he received in his own gubernatorial bid. He also advises Governor Fubara to focus on his own governance responsibilities, as he will be held accountable for his actions, not Wike's.
Watch here: