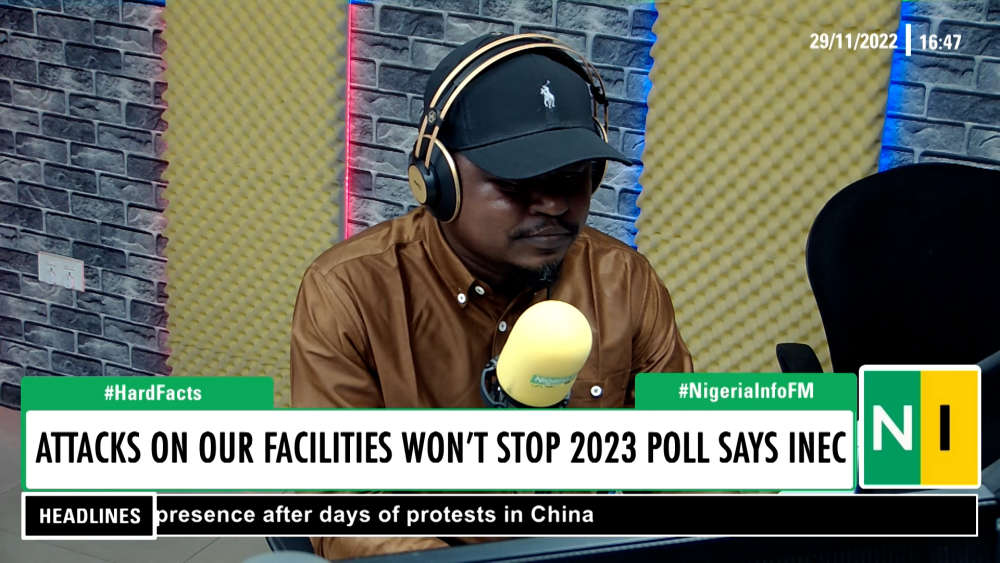 In the past one-month, three local government offices of the Independent Electoral Commission, INEC have been attacked in three states of the federation.
A development the Commission says will not deter its readiness to conduct credible polls in the forthcoming 2023 elections. Meanwhile, a major concern for most Nigerians has been how further occurrences of such acts can be prevented.
A caller on Nigeria Info's Hard Facts believes the recent attacks are premeditated. He tells Dayo Elusakin that those perpetrating this act want to disenfranchise certain areas for fear of losing an election in those areas.
He called for security around INEC facilities nationwide.
Watch him explain more in this video: