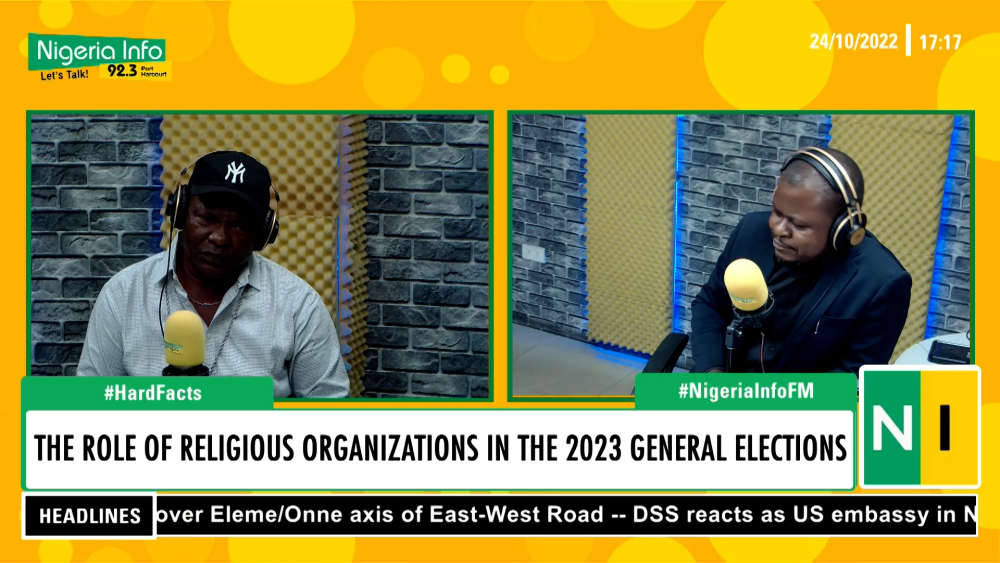 Chairman of Pentecostal Fellowship of Nigeria, PFN, Rivers state chapter, Rev. Minaibi Dagogo-Jack, says the church is poised to participate actively in the forthcoming 2023 general elections.
According to Dagogo, the church had come to the realisation that apathy towards political activities as a result of the "dirty" nature of Nigerian politics, has not helped the polity of the nation.
"Politics is too serious to be left with politicians alone" he added, stressing that the church too will be affected when incompetent leaders get into power.
In addition to the role of praying and counseling, Dagogo said the church is determined to actively engage in Nigeria's electioneering process going forward.
"There was a day we did operation show your PVC (permanent voter card)" he revealed, highlighting efforts the church is adopting to ensure that members get involved in governance.
The Rivers PFN Chairman also told Dayo Elusakin on Nigeria Info's Hard Facts that the church leaders will not just vote but "direct its people on what to do".
He explains in this video why the role of religious bodies should include directing their members on who to vote for.
See video: