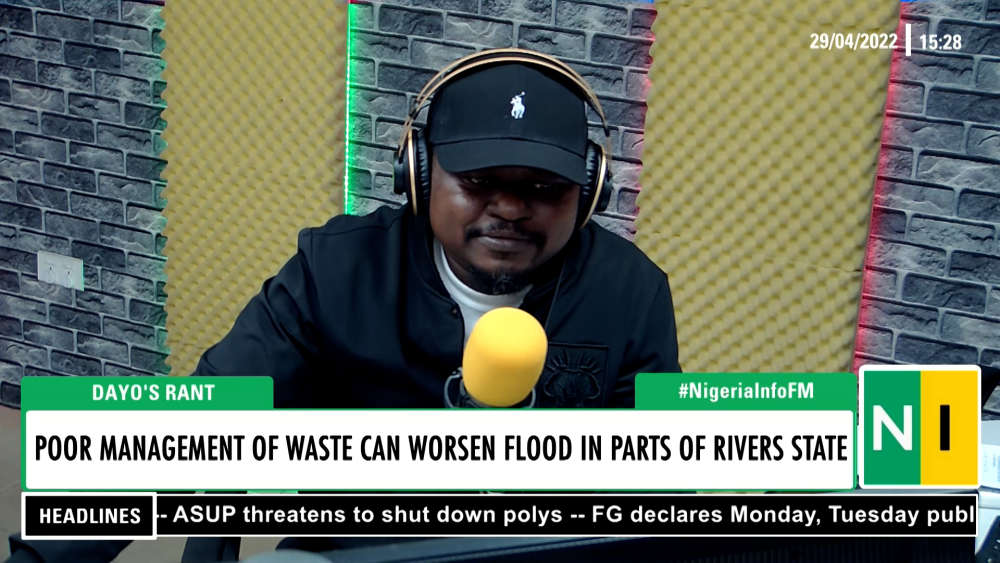 The National Emergency Management Agency, NEMA, Rivers State, had warned about an imminent flooding in some local government areas of Rivers State during the rainy season.
On Dayo's Rant in today's Hard Facts, Dayo Elusakin bares his mind on this warning, stating why the Rivers State Government and the residents should take heed to ensure such imminent flooding is averted.
Dayo said a system that demands that people drop their waste on the meridian of a major high way cannot be an ideal way for proper waste disposal.
He urged the state government to adopt a more effective and safe way of waste disposal as seen in states like Lagos.
Watch video here: